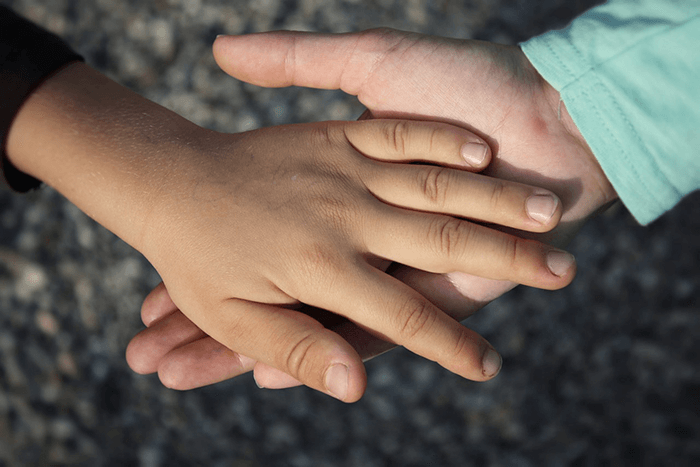 Twice a year we solicit proposals from our team to contribute to a variety of non-profit organizations. With this program, we look to support groups in which Cakti are involved or that have impacted their lives in some way. This gives Caktus a chance to support our own employees as well as the wider community. For the first half of 2018, we are pleased to donate to the following organizations:
Community Health and Wellness
Part of a network of not-for-profit health system units, Duke Children's Hospital is committed to providing excellent clinical care to infants and children. They are ranked among the top 50 children's hospitals nationally in nine specialties and provide care to thousands of patients annually.
The Durham Exchange Family Center has been working for 25 years to reduce child abuse and neglect in the Durham area. They provide support and training for families, caregivers, and childcare professionals, as well as programming to raise community awareness surrounding issues of child abuse and neglect.
Guided by a belief that all people are worthy of equality, respect, and dignity, the LGBTQ Center of Durham seeks to create a community where all LGBTQ+ experiences are affirmed, supported, and celebrated. The center provides programming and a network of support, education, and community for improving the lives of all LGBTQ+ people in and around Durham.
Local Business and Employee Support
Caktus has been a Durham Living Wage Project supporter since their launch in 2015. The Living Wage Project alliance seeks to support Durham workers' livelihoods by encouraging employers to pay a living wage, certifying and publicly recognizing those employers, and promoting living wages as a matter of conscience. They seek to create economic prosperity for individuals and the Durham community, working to reduce barriers to employment, providing workers with a broader set of employment benefits and protections, and promoting living wages for all employees.
The Helius Foundation offers free business coaching for necessity-driven entrepreneurs in Raleigh and Durham, including a 10-week training program, continuing mentorship, and microloans. They focus on supporting individuals building sustainable, small businesses, helping Durhamites to lift themselves out of poverty through entrepreneurship and community building. (Below is a photo of graduates from the Spring 2018 training program.)
Art and Culture
The Carrack empowers local artists by providing professional exhibit and performance opportunities in a volunteer-run, zero-commission space. They have been essential to the movement for a rejuvenated arts scene in Durham, especially through their efforts to support emerging, experimental, and/or minority artists, as well as hosting and funding inclusive events and projects. Caktus' Operations Assistant and talented fiber artist Liza Chabot volunteers with The Carrack. She was able to exhibit her first large-scale art installation at 21c Museum Hotel thanks to support from The Carrack. (Pictured below is a detail shot from Liza's large-scale weaving. See more on her website.)
ARTS North Carolina is the state's advocacy organization for the arts, working towards equity in access to the arts for all North Carolinians. Their efforts seek to unify and connect North Carolina's arts communities while fostering arts leadership and identifying and championing the most critical advocacy issues for the North Carolina arts community. Caktus Account Executive Tim Scales has been a board member and supporter of this organization for several years. He also helped to organize, and participated in, the annual Arts Day advocacy event at the State Capitol (pictured below are the county delegates at the event).
The Museum of Life and Science is an 84-acre preserve with an interactive science park and one of the largest butterfly conservatories on the East Coast. Their mission is to create an engaging place of lifelong learning. Their outdoor exhibits form safe havens for rescued black bears, lemurs, and endangered red wolves, along with 60 other species. Caktus' Chief Business Development Officer Ian Huckabee is a current museum board member and sits on the executive and finance committees. He also works with the museum's development team on the new Earth Moves exhibit, and he's a big fan of the Hideaway Woods exhibit.
Voices is one of the Triangle's oldest choral groups with nearly 40 seasons of performances behind it. The mission of the Voices choir is to foster, sustain, and share the art and joy of choral music and to enrich the Triangle community through excellent performances of music from diverse cultures and historical periods. Caktus Developer Dan Poirier has lent his baritone voice to the group since 2004 and has served two terms on the board. (Voices members warm up before a concert in Edinborough, pictured below.)
Alley Cats and Angels
Alley Cats and Angels is an all-volunteer, foster home-based, cat rescue dedicated to helping stray, abandoned, and feral cats. Ultimately, this organization seeks to reduce the overall number of homeless cats in the Triangle through their adoption and spay/neuter assistance programs. Caktus' Lead Developer Karen Tracey has spent nine years as a dedicated foster care volunteer with this organization. She regularly brings foster litters to the Caktus office for socialization, and several Cakti have adopted adorable kittens they met through this program! (Pictured below is one of the many cat families rescued by Alley Cats and Angels.)
A History of Giving
This round of donations marks four years since we first began administering our Charitable Giving Program in 2014. We are so pleased to be able to continue supporting our local community in this way. The program also provides an opportunity for us to learn more about our employees while championing the communities they contribute to and the causes they care about outside of Caktus.