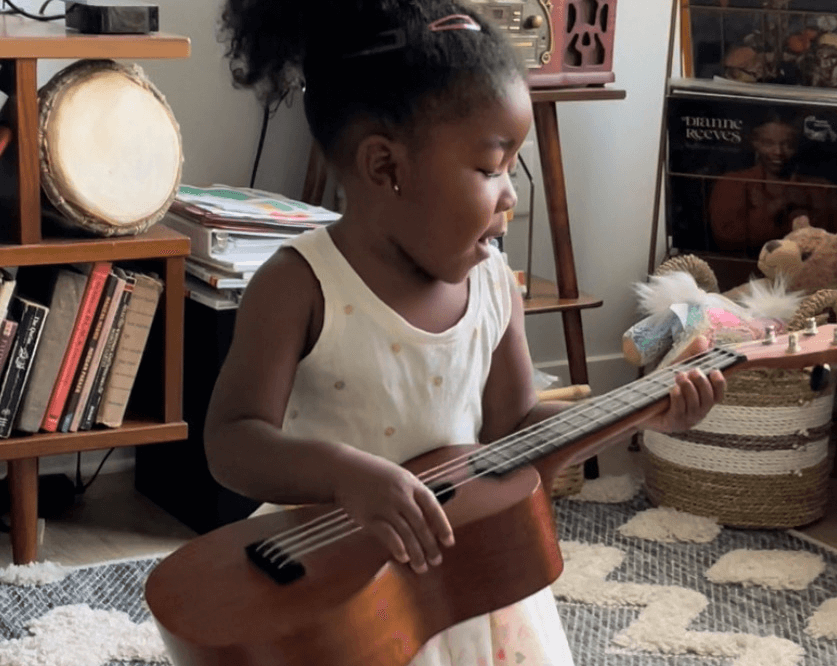 Two years ago, I created a blog post entitled Chords and Code: 52 Black Artists to Add to Your Work Playlist. My Co-Guiding Life Partner, Eshé (credited in the photo), had just completed their first sun (r)evolution and began their second tour of life on earth. Caktus had just started transitioning to a delayered, autonomous organizational structure while simultaneously working to finalize our plans to become an employee-owned company (which we accomplished in 2022!). I was the only BIPOC-identifying cis-female person on our team.
During that time, life and work were chaotic, hopeful, complicated, unsettling, and joyful; a feeling that can best be described as dizzying. Creating the Chords and Code list was incredibly centering and affirming at a moment when I felt isolated...lost then found.
Since my first post was written, Caktus has made several leaps and changes, including diversifying our team across many points of intersectionality, and I am incredibly proud to work here. While life and work still sit at the intersection of realism and abstraction, the music I listen to inspires me to take action and comforts me when progress seems to stall. Sharing that music with others reminds me that I am in fact, not alone.
Throughout the month of February, you will encounter a rich tapestry of content from five of my teammates that connects with and celebrates our shared and complex identity of blackness in the racialized construct of the United States of America. Below you will find my #1 pick for each of the 52 artists I introduced in my 2021 post. You can also access my Spotify playlist, Chords and Code: A Black List for ease of listening (please note this list does contain songs with explicit lyrics). Whether you're just starting out on your journey of discovery or you are well-versed in the interwoven history of music in the United States, I hope my playlist motivates and inspires you to connect and explore the many contributions of Black people in America and the world over.
If you want to know more about my picks for each of these artists, my role as Chief of Curation at Caktus, or Caktus' leap into the world of employee ownership, connect with me on LinkedIn or schedule an exploratory conversation.
Welcome back to the celebration, and happy listening!