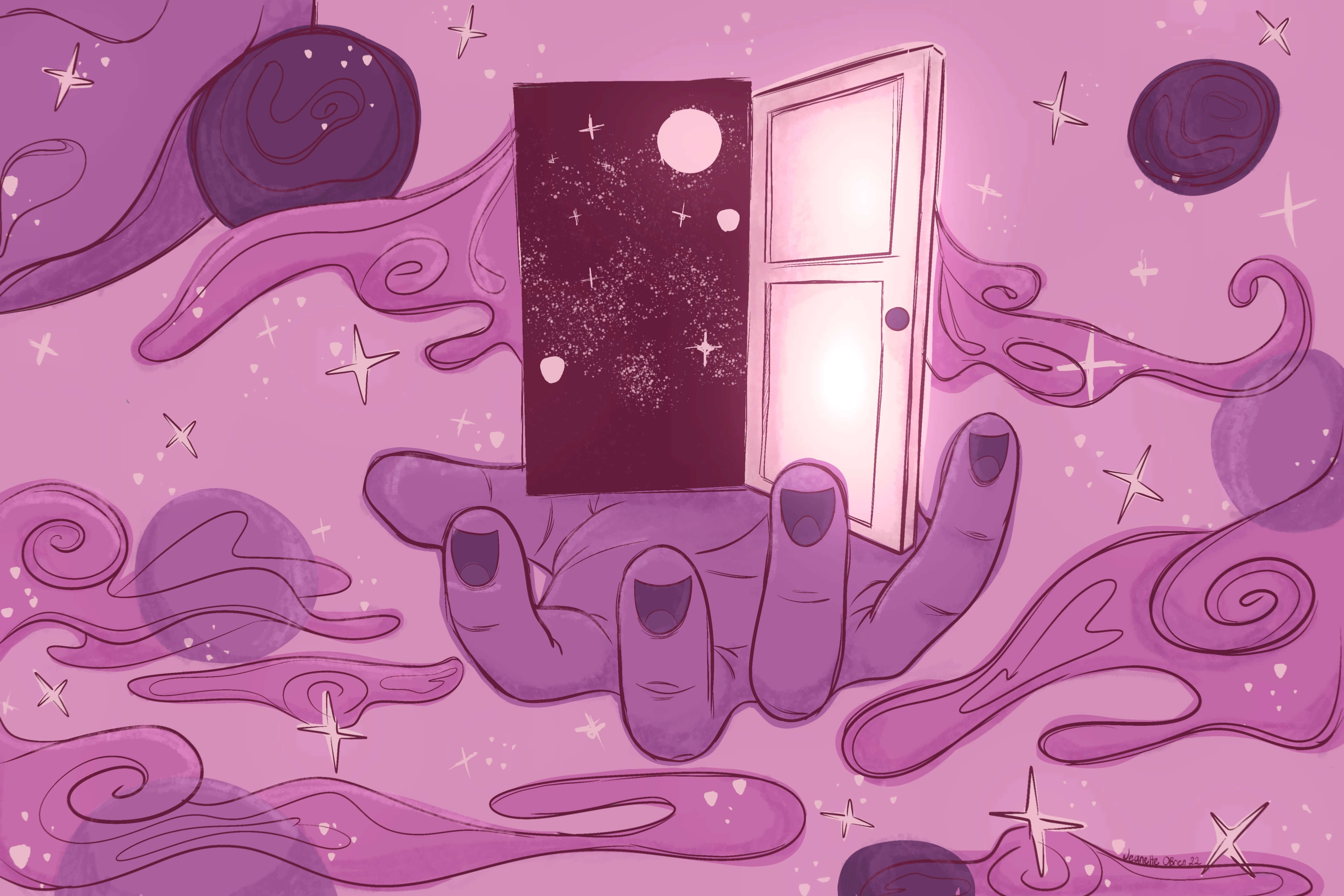 Words by Lindsey Ardrey
Image by Jeanette O'Brien
Greetings to those who read this, wherever or whenever you may be on the space-time continuum. I'm Lindsey and currently serve as Curator of Community Revelations here at Caktus Group. It's a fun and interesting title, right? A little nonsensical, and a smidge confusing. Individually the words are familiar, but together it's just a mix of jibber jabber. This might very well be the case, but housed within Caktus, I hope to bind each of these words together so that they coalesce with common meaning. Meaning that calls in my own vocation as a chaplain and ordained minister (priest) in The Episcopal Church, while bringing into fruition my desire to understand and cultivate (nay, curate!) relationships within the communities I live and work.
What does all of this mean for my burgeoning relationship with Caktus? Well, let's look at the word revelation. In my line of work, when that word is used there are a number of ready associations that tag along. We'll put those to the side for now, and stick to its origins. In the New Testament's original language of Greek, revelation derives from apokalypsis which means to unveil or to reveal. This is a far cry from our more popular contemporary thoughts of cataclysmic world-ending scenarios. Apocalypse has also come to signify an entire genre of literature where creatives dream up worlds free from the habits, practices, and beliefs that limit humanity's full potential. Apocalyptic literature often posits the downfall of suppressive empires and introduces novel ways of being by visioning magical, out-of-this-world scenarios where something new is birthed into the world.
Don't worry, this will be as far as we go into the waters of the theological deep. But I take a foray into these waters because I notice a strong correlation between the technology that Caktus develops and apokalypsis. I've only been here a few months, so I won't assume any empire-crumbling motives, but at the very core, Caktus seems to be in the business of world-building. Helping various organizations uncover their needs while transforming the abstract into a tangible reality.
I look forward to witnessing the creativity of Caktus to manifest technologies seemingly out of thin air, observing this new-to-me world, and asking poignant (and probably some not so poignant) questions. Because let's be real…at best, I'm tech-adjacent and if the world would allow me, I would go as analog as possible. Just to give a few of my analog credentials: I still keep a handheld and handwritten calendar, I'm beginning a snail mail pen pal adventure with a friend, and I write nearly all of my first drafts with pen and paper. All this to say that I will surely be asking silly and rudimentary questions about the tech world, but hopefully making connections that insiders may not readily think up. So I extend an invitation for open dialogue with you about revelations that come along as you read content that I create, or that land in your brain while working on various projects. I'm ready to take this imaginative journey with you!