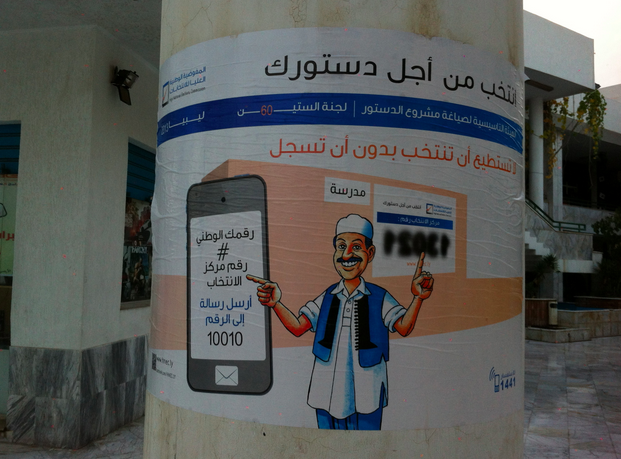 Today's election in Libya, the second general election for a governing body since Gaddafi's ouster, is being supported in-country by our Caktus team. Caktus developers created Libya's SMS voter registration system, the first of its kind in the world.
Since 2013, we have worked closely with the Libyan government to create mobile applications that would enable poll workers and citizens to register to vote. The system currently has over 1.5 million registrants. Using lessons learned in the first national test of the system during the February elections for the constitutional draft writers, we're excited to be on the ground, supporting the Libyan government.
Our work includes data management, running reports to show progress throughout the day, and assisting poll workers in verifying registration data. With more than 12 tons of paper registrations that resulted from SMS registrations, the vast amount of data streaming to and from the system is keeping our team on their toes.
There are many news articles describing the political instability and significant security challenges faced by Libya. There is no question that the situation is difficult. However, we see the hope and excitement of not only Libya's election staff, but also in the citizens of this fledgling democracy. We are proud to be amongst the organizations working to support Libya's democratic transition.