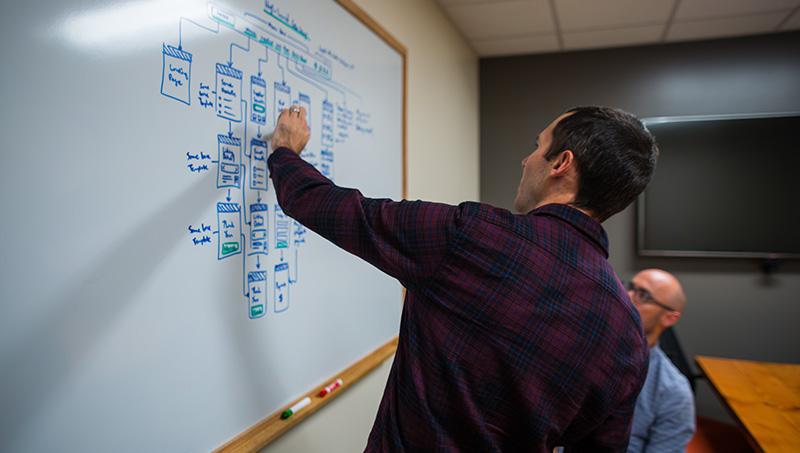 It's been a few years since we last updated our website, and we gave it a whole new look!
With the new site, it's easy to see just what services we offer, and our processes for bringing our client's ideas to life. The new layout allows for more in-depth reviews of our projects, and also highlights our talented and growing team. We also wanted to share more information on our commitment to the open source community and social good. And the updated structure makes finding out about events and reading our ever-popular blog posts simple.
The new design utilizes a responsive grid structure and a refined typographic sensibility.
Wrap this all up with our new branding—adding a bold blue to our green/grey—and you get a polished and and informative new site that reflects what Caktus does best.
We hope you find the new site more intuitive, user-friendly and as easy-on-the-eyes as we do!