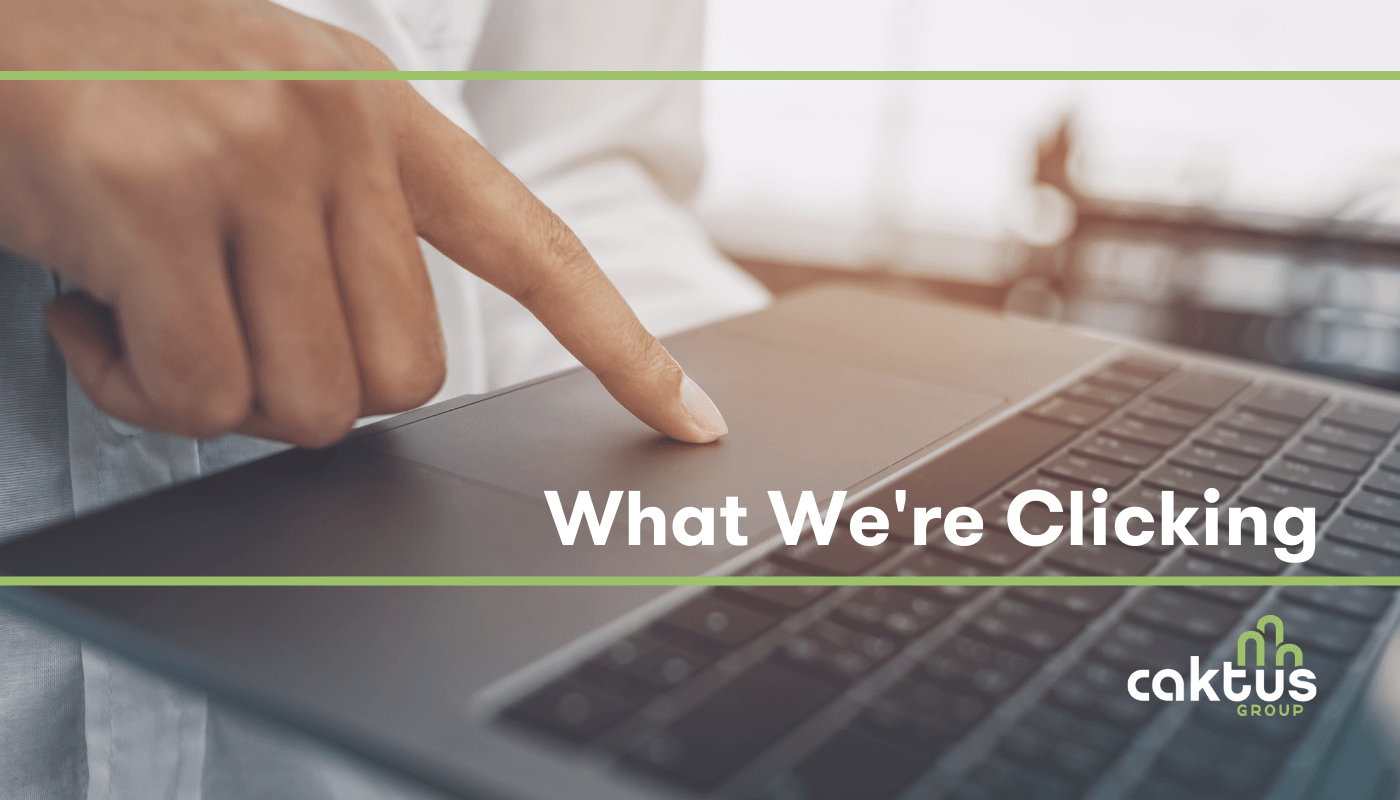 We're thankful for many things around here — our customers, our followers, our growing team, our community. We're also thankful for a wealth of information available online that educates, inspires, and entertains!
If you haven't already, check out the Techsetters podcast with Jenny Wang and Samantha Wiener. There are two seasons (with another on the way) and the show aims to "[pull] back the curtain and [show] that tech is accessible to everyone". This article is written by the hosts and shares some of the soundbites from past guests.
Caktus founder and CTO Colin Copeland shared this YouTube page that has all the talks from the recent All Things Open conference that took place in Raleigh, NC, and focused on the topic of "open source, open tech and the open web." Have a look at the sessions and workshops hosted by open source experts from around the globe.
Account Manager Matti Thompson likes this blog post by contractor-turned-full-time-Cakti Louis Le and his "pretty cool hobby." No spoilers, but it's a gripping and humorous tale of an adventure Louis experienced this past summer.
Here's another great story shared by Girls Who Code on Twitter — and seriously, if you're not already following them, do so now — about their project with Victoria Muller Ewald, a postdoc at the University of Iowa. Muller Ewald says coding is "an essential skill" as she studies the cerebellum but that there was a frustrating lack of coding classes available to her during graduate school. Earlier and better access for girls is something she hopes will close the gender gap in tech.
Rounding out our list this month is Mimo, a DuoLingo-like app I've been using for the past few months. As someone whose knowledge of coding is, shall we say, lacking, this is a fun and non-intimidating way to gain a little insight into the world of developers. I even sort of understood this recent Twitter thread because of what I've learned!
Which clicks are you thankful for? Share your links with us in the comments below.