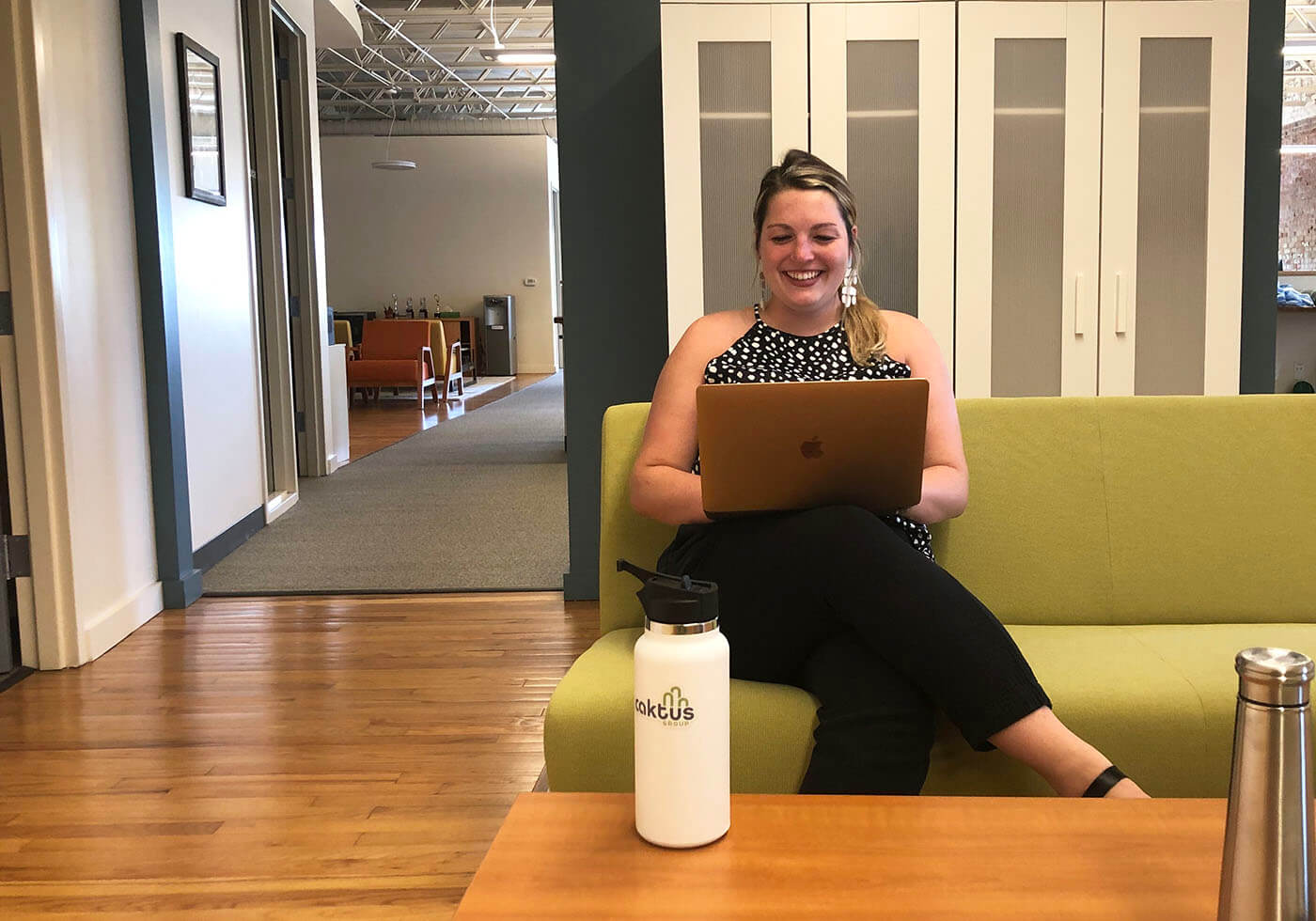 This blog is a continuation of my last post about my professional background and transition to a new career at Caktus Group. As an update: I still dig it here.
In my last post, I chatted about the importance of organizations investing in entry-level employees. I want to provide some proof to the pudding with insight into how Caktus did and continues to do exactly that for me.
Upon working a few months as the Account Development Representative, I was promoted to the position of Account Manager. It was a natural next step from my initial role and it involves more relationship-building with potential and current clients, along with collaborating with the Sales Director on the direction for company growth. I was stoked by the opportunity to continue growing at Caktus.
One thing I found out upon becoming a full-time member of Caktus Group was that they provide insanely awesome benefits. Professional Development is one of them. With a dedicated PD budget, members of the team can purchase resources like books or participate in conferences, training (online or in-person), classes, and/or other events "relevant to the employee's position and interests at Caktus." It was that last statement about interests that really enticed me.
After a few months in my new role, I started to realize that some of the job requirements I loved about my past career in restaurant management, such as organizing schedules, being a liaison between clients and employees, and prioritizing tasks, could be transferred to the Project Manager (PM) role at Caktus. My interest in developing PM skills was there, so I decided to use my professional development budget in this area.
The teams at Caktus utilize Scrum theories when making decisions. According to "The Scrum Guide" by Ken Schwaber and Jeff Sutherland (a workbook I'd soon be seeing a whole lot of), this theory "employs an iterative, incremental approach to optimize predictability and to control risk." Knowing that our PMs rely heavily on this theory for backlog management, I learned more about my training options. I was led to the Scrum Alliance, specifically the Certified Scrum Product Owner (CSPO) course. The two-day, weekend course taught me the framework, principles, and values that make Scrum work. The course allowed me to get hands-on practice creating a product vision, gave me tips on how to prioritize key backlog items, and overall, provided a ton of tools I'd need to be an effective PM.
After I "graduated" from the course, I put that cute little badge on my LinkedIn profile and received all the street creds deserving of an official CSPO. Outside of that awesome badge, I came back to Caktus that Monday knowing that I had more to offer than I had before, and it was all thanks to a team that encouraged me to develop skills not necessarily required for my current role. However, now that I have a deeper understanding of project management, I can apply those skills to any current and future projects. I can also speak with more authority to potential clients about what they may expect from the Scrum process and their project manager at Caktus. I appreciate the opportunity to pursue my interests and to learn something new, and I can't wait to see how else I may be able to grow at Caktus.