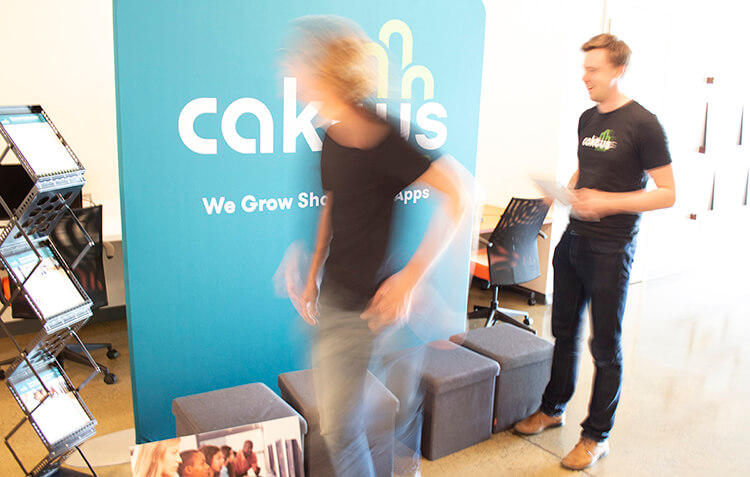 Pictured: The final rush is on! Staff quickly check materials for our PyCon booth.
PyCon 2019 is almost here, and we're excited to continue to sponsor this premier Python event, which takes place in Cleveland, OH, from May 1 - 9. PyCon attracts attendees from around the world, and for the first time, the conference will include a track of Spanish talks.
Caktus at PyCon
Connecting with the Python community is one of our favorite parts of participating in PyCon. We love to catch up with people we've met before and see new faces, too! We'll be in the Exhibit Hall at booth 645 on May 2 - 4, where we'll have swag, games, and giveaways.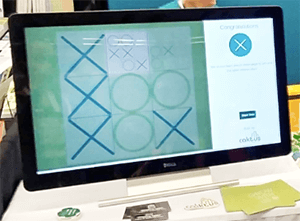 Some of you may remember our Ultimate Tic Tac Toe game from previous years. Only a few committed players were able to beat the AI opponent last year. This year, any (human) champions will earn a Caktus hoodie and be entered into a drawing to win a Google AIY Vision Kit and a Google AIY Voice Kit.
Must-See Talks & Events
PyCon consistently attracts top-notch speakers who present on a variety of informative topics. Our team is especially looking forward to the following:
Check out the full schedule of talks. Some of these will likely appear in our follow-up PyCon Must-See Talks series, so if you can't make it to the event, check back in June for our top picks.
Open Spaces: Beyond the scheduled talks, our Technology Support Specialist Scott Morningstar is looking forward to the Open Spaces sessions, which are self-organizing, meetup-like events. Scott plans to run a game of WINTERHORN during one of the open spaces times. The live-action game allows players to reflect on the government and opportunities for activism. "I'm not sure if playing WINTERHORN will make you a better developer, but it may make you a better citizen, or at least better informed about what is happening in the world," Scott said. Read more about Scott's passion for games like WINTERHORN.
Arts Festival: This year, PyCon includes a mini arts festival called The Art of Python, which will "showcase novel art that helps us share our emotionally charged experiences of programming (particularly in Python)." With his background in STEAM education (STEM + the Arts), account executive Tim Scales is particularly excited about the arts festival, which will provide a creative complement to the technical presentations and lectures.

Job Fair Open to Public
Are you a sharp Django web developer searching for your next opportunity? Good news — we're hiring! View the spec and apply from our Careers page. We'll also be at table 34 during the PyCon job fair on May 5, which is open to the public, so come meet the hiring manager and learn more about what it's like to work at Caktus.
Don't be a Stranger!
Come see us at our booth, look for members of the Caktus team in our T-shirts during the event, or go ahead and schedule a meeting with us.
Whether you'll be at PyCon or following along from home, we'll tweet from @CaktusGroup. Be sure to follow us for the latest updates from the event.