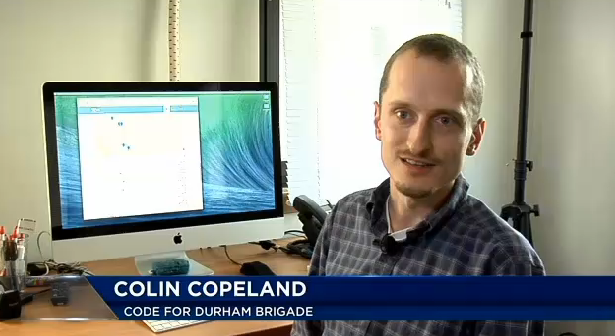 Colin Copeland, our Chief Technology Officer, recently spoke to WNCN about a new web application, NCFoodInspector.com, that lets Durham County visitors know the cleanliness of nearby restaurants. Colin helped build the application in his spare time as captain of Code for Durham Brigade, an all-volunteer group dedicated to using technology to improve access to publicly available sanitation scores. The group leverages open source technology to build applications.
NCFoodInspector.com displays a map and listing of restaurants, their sanitation score, and details of any violations. This makes difficult to access health inspection information readily available for the first time. To ensure the app reached multiple populations, it is also available in Spanish.
Colin says this is just the first of many future applications. The Brigade hopes to build more apps that can serve as a resource to the Durham County community using public information.
To view Colin's interview, visit WNCN.