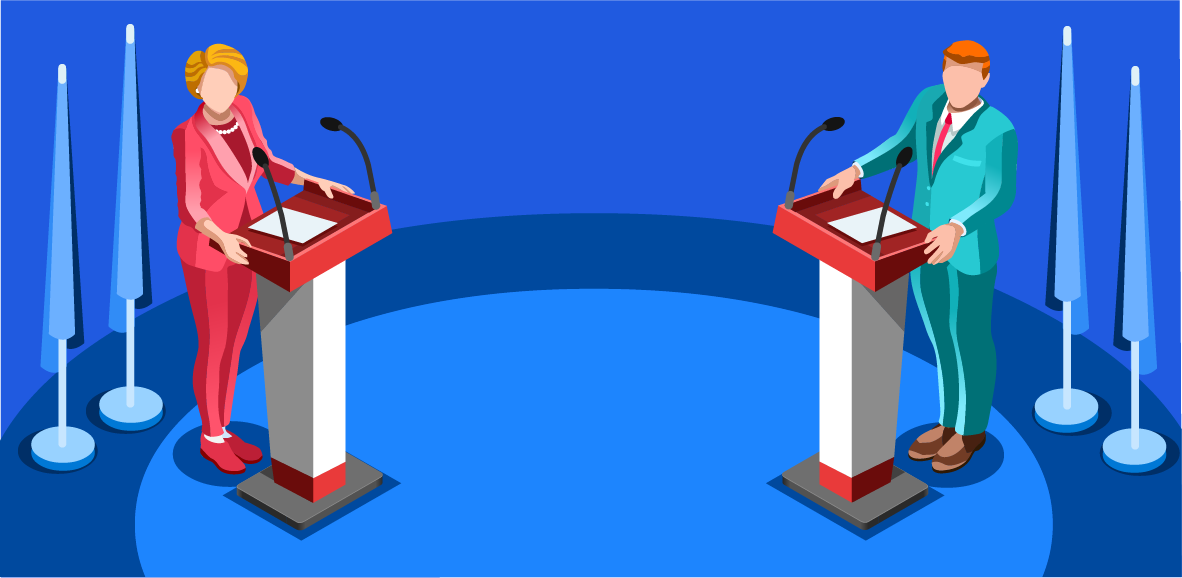 During the past two presidential debates, moderators from ABC and Fox asked candidates Hillary Clinton and Donald Trump voter-submitted questions from PresidentialOpenQuestions.com. The site, created by the bipartisan Open Debate Coalition (ODC) with the support of Caktus Group, is built on top of the open source Django web framework.
"This coalition effort is a first-of-its-kind attempt to ensure moderators can ask questions that are not just submitted by the public, but voted on by the public to truly represent what Republican, Democratic, and Independent families are discussing around their dinner tables. Open Debates are the future," said Lilia Tamm Dixon, Open Debate Coalition Director.
Voters using PresidentialOpenQuestions.com submitted over 15,000 questions and cast more than 3.6 million votes for their favorite submissions. The selected debate questions had an unprecedented audience. According to Nielsen Media, 66.5 million viewers watched the second debate and 71.6 million the third debate.
The ODC and Caktus teams continue to make improvements to the platform, readying new versions for use in political debates around the country. For national media coverage on the Open Debate Coalition and to learn more about their goals, see articles from The Atlantic, The Los Angeles Times, and Politico.