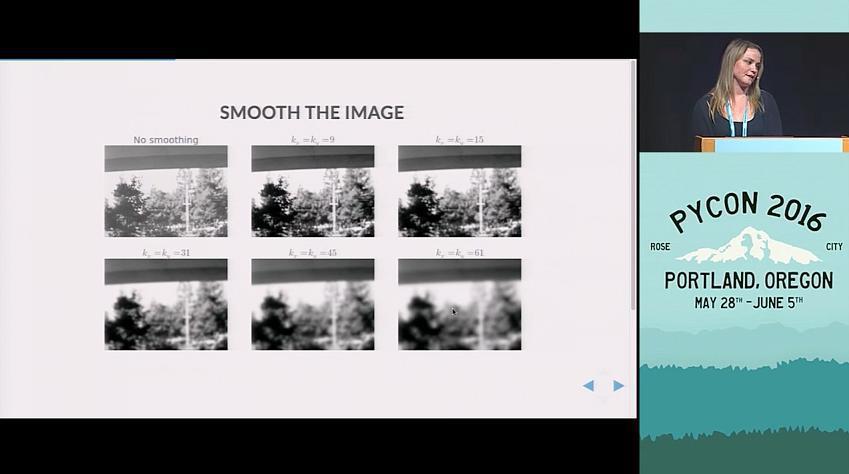 Part four of six in our annual PyCon Must-See Series, a weekly highlight of talks our staff especially loved at PyCon. With so many fantastic talks, it's hard to know where to start, so here's our short list.
To see real life use of Raspberry Pi with GoPro, watch Data Scientist Chloe Mawer's " Trainspotting: real-time detection of a train's passing from video". Mawer focuses on Caltrain in this video. Caltrain is a train for commuters traveling between Palo Alto and San Francisco, used by more than 18 million commuters in California. The train's schedule is unpredictable and there is a lack of trustworthy data on the train's status.
Chloe Mawer, a Stanford PhD, designed an algorithm that uses OpenCV via Python to track the train's timing via video. Mawer talked through each facet of the OpenCV algorithm and how to read a video taken with a camera attached to a Raspberry Pi. It was incredibly interesting, especially because of my interest in public transit and public data. The slides are available on her Github.

More in the annual PyCon Must-See Talks Series.