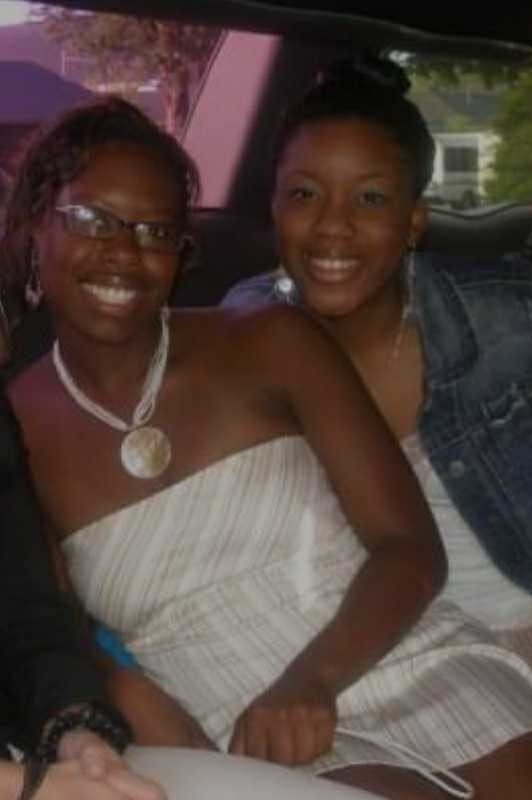 Back in the Day: BFF Music Bytes
Picture this: the year is 2003 and two young women are far from home. They're joining thousands of contemporaries in the pursuit of independence, education, and community. One of them hailing from the bluegrass state, the other from the Motown Records capital city of Detroit, both of them trepidatiously ready to call North Carolina home for the next nine months. Their hometowns couldn't be more different, but one night after a full day of orientation, one of them spies the other reading a familiar book. Not only were books the key to her heart, but to see Harry Potter and the Order of the Phoenix in this Detroit girl's hands was nothing short of the magic infused within the book's pages. From that moment on, she knew they would be the two best friends that anyone could have. And it was so.
These recommendations are firmly situated within that first year of friendship, forged in the fires of an Historically Black University (HBCU) at Winston-Salem State University. Two young women establishing life on their own, singing loudly in the car with the windows rolled down, dancing at the club (without having to tell their mothers where they were), and sitting in the campus caf(eteria) so long that they had to be kicked out. Please enjoy this list of recommendations lovingly curated by teammates and best friends Kel Hanna and Lindsey Ardrey 20 years after their first "meet cute".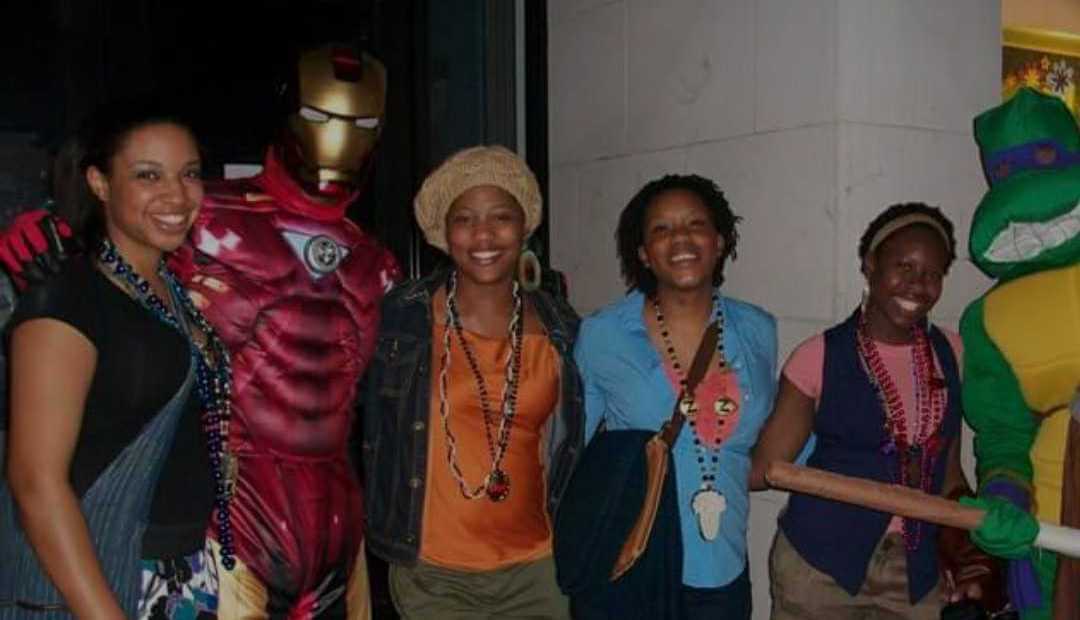 Roses  by Andre Benjamin via Outkast
Slow Motion  by Juvenile ft. Soulja Slim
Change Clothes  by Jay-Z
Me, Myself and I  by Beyonce (or Hip Hop Star ft. Big Boi and Sleepy Brown)
Get Low  by Lil Jon and The Eastside Boys ft. Ying Yang Twins
Right Thurr  by Chingy
Get Busy  by Sean Paul
Beautiful  by Snoop and Pharell
Splash Waterfalls  by Ludicrous
No Letting Go  by Wayne Wonder
Knuck if You Buck  by Crime Mob ft. Lil Scrappy
All I Have  by JLo ft. LL Cool J
Never Leave You (Uh Oooh, Uh Oooh)  by Lumidee
Excuse Me Miss  by Jay-Z ft. Pharell
Make it Clap  by Busta Rhymes, Sean Paul, and Spliff Starr
Clubbin  by Marques Houston ft. Joe Budden and Pied Piper
Luv U Better  by LL Cool J
Nolia Clap  by Wacko, Juvenile, and Skip
In Those Jeans  by Ginuwine
Signs of Love Making  by Tyrese
Emotional Rollercoaster  by Vivian Green
Mesmerized  by Ja Rule ft. Ashanti
Salt Shaker  by Ying Yang Twins ft. Lil Jon and the Eastside Boys
In Da Club  by 50 Cent
More and More  by Joe
Let's Get Blown  by Snoop Dogg
Milkshake  by Kelis
Damn!  by Youngbloodz ft. Lil Jon and the Eastside Boys
Rock Wit U (Awww Baby)  by Ashanti
Say Yes  by Floetry
Put That Woman First  by Jaheim
Into You  by Tamia ft. Fabolous
Sunshine  by Lil'Flip ft. Lea
My Place  by Nelly ft Jaheim
My Boo  by Usher and Alicia Keys
All Falls Down  by Kanye West
Flap Your Wings  by Nelly
Charlene  by Anthony Hamilton
Can't Let You Go  by Fabolous ft. Mike Shorey and Lil' Mo
What's Happenin'  by Ying Yang Twins ft. Trick Daddy
Neva Eva  by Trillville, Lil Jon, and Lil' Scrappy
Selfish  by Slum Village, John Legend, and Kanye West
I Know What You Want  by Busta Rhymes, Mariah Carey, and Flipmode Squad
Burn  by Usher
You Don't Know My Name  by Alicia Keys
I Need a Girl [Pt. 1]  by Diddy, Loon, and Usher
I Need a Girl [Pt. 2]  Diddy, Loon, Ginuine, Mario Winans, and Tammy Ruggieri
Tipsy-Club Mix  by J-Kwon
Slow Jamz  by Twista, Kanye West, and Jamie Foxx
Let Me Love You  by Mario
Like I Love You  by Justin Timberlake (2002)
I Want You  by Janet Jackson
Freek-a-Leek  by Petey Pablo
Goodies  by Ciara ft. Petey Pablo
Diary  by Alicia Keys ft. Tony! Toni! Tone!, and Jermaine Paul
Stilettos (Pumps)  by Crime Mob
I Think They Like Me  by Dem Franchise Boyz ft. Jermaine Dupri, Da Brat, Bow Wow & The Kid Slim