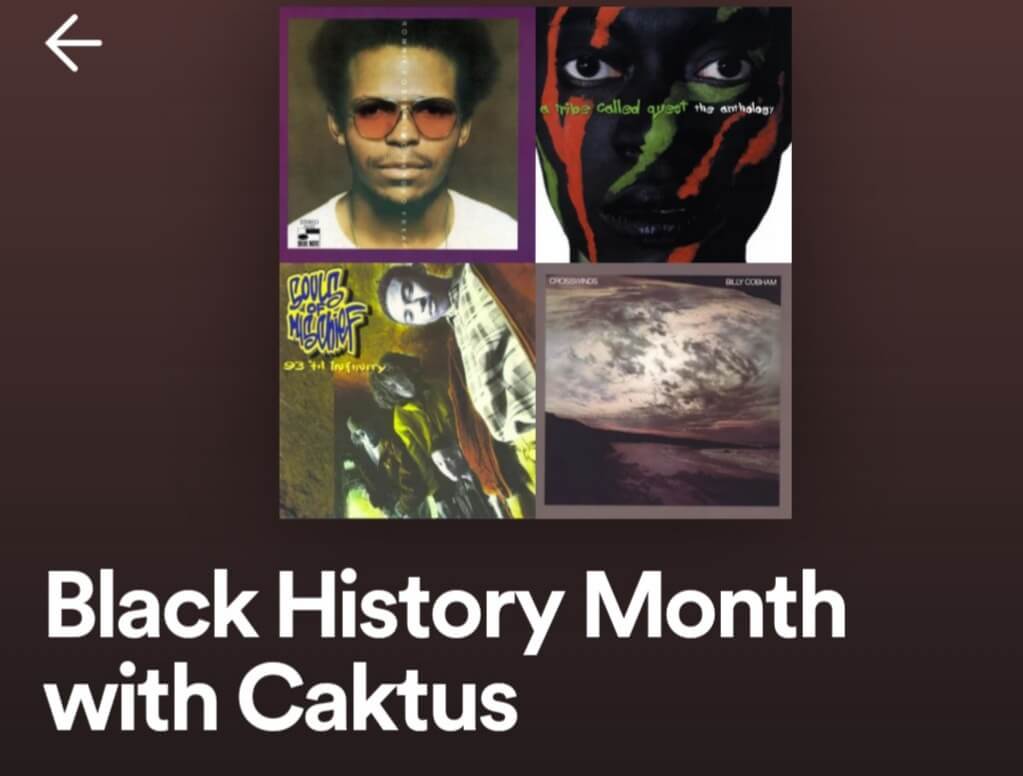 Every work project, or weekend dance party deserves a worthy soundtrack and we're not here to disappoint. Team members Keanya Phelps and Lindsey Ardrey invite you to open your ears and let the musical notes of these artists drift into your ears. Happy first Friday of Black History Month, folks!
Keanya recommends "If Refactoring Code was a Playlist/ Cut and Paste Tunes and the Songs They Sampled"
Categorized by the name of the original tune and the tune that did the sampling:
"Mystic Brew" by Ronnie Foster sampled in "Electric Relaxation" by A Tribe Called Quest
"93 til Infinity" by Souls of Mischief sampled in "Heather" by Billy Cobham
"Why Can't We Live Together" by Timmy Thomas sampled in "Hotline Bling" by Drake
"Woman to Woman" by Joe Cocker sampled in "California Love" by Tupac
"I Keep Forgettin'" by Michael McDonald sampled in "Regulate" by Warren G
"Before the Night is Over" by Joe Simon sampled in "So Fresh and So Clean" by OutKast
"Baby, this Love I Have" by Minnie Ripperton sampled in "Check the "Rhime" by A Tribe Called Quest
"Looking Up to You" by Michael Wycoff sampled in "Hey Mr. DJ" by Zhane
"Tidal Wave" by Ronnie Laws sampled in "Who Got the Props" by Black Moon
"Straight to Hell" by Clash sampled in "Paper Planes" by M I A
Lindsey recommends that you "Hit the Floor Like it's 1994"
"I Wanna be Down" by Brandy
"Another Sad Love Song" by Toni Braxton
"Kick Your Game" by TLC
"Candy Rain" by Soul for Real
"Under Pressure" by Boyz II Men
"Too Close" by Next
"Can't You See" by Total ft. The Notorious B.I.G.
"Can we Talk" by Tevin Campbell
"Weak" by SWV
"Don't Walk Away" by Jade