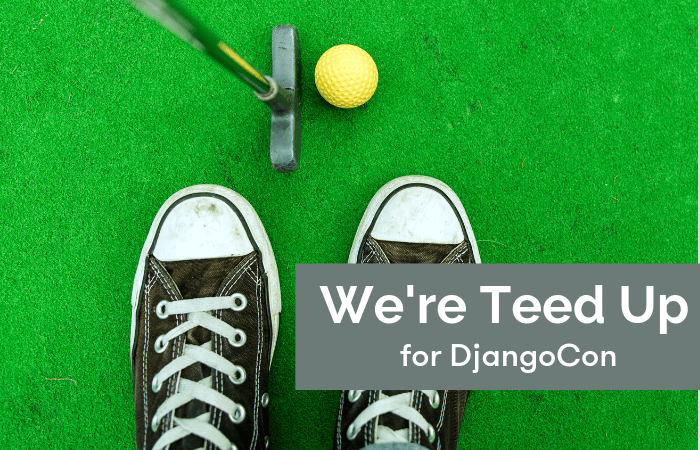 We're looking forward to the international gathering at DjangoCon 2019, in San Diego, CA. The six-day conference, from September 22 - 27, is focused on the Django web framework, and we're proud to attend as sponsors for the tenth year! We're also hosting the second annual Caktus Mini Golf event.
⛳ If you're attending DjangoCon, come play a round of mini golf with us. Look for our insert in your conference tote bag. It includes a free pass to Tiki Town Adventure Golf on Wednesday, September 25, at 7:00 p.m. (please RSVP online). The first round of golf is on us! And whoever shoots the lowest score will win a $100 Amazon gift card.*
Talk(s) of the Town
Among this year's talented speakers is one of our own, Erin Mullaney (pictured).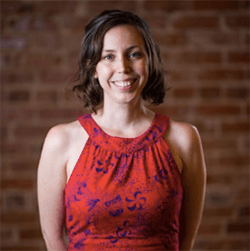 Erin has been with Caktus since 2015, and has worked as a contractor for us since July 2017. On Monday, September 23, she'll share her experiences going from a full-time developer to a contractor in her talk, "Roll Your Own Tech Job: Starting a Business or Side Hustle from Scratch." The talk will cover her first two years as a consultant, including how she legally set up her business and found clients. Erin said she enjoys being her own boss and is excited to share her experiences.
Caktus Developer Jeremy Gibson, who will attend DjangoCon for the first time, is looking forward to expanding his knowledge of Django best practices surrounding queries and data modeling. He's also curious to see what other developers are doing with the framework. He's most looking forward to the sessions about datastore and Django's ORM, including:
Other talks we're looking forward to include:
See the full schedule of talks and tutorials.
Meeting and Greeting
If you'd like to meet the Caktus team during DjangoCon, join us for our second annual Mini Golf Event. Or you can schedule a specific time to chat with us one-on-one.
During the event, you can also follow us on Twitter @CaktusGroup and #DjangoCon2019 to stay tuned in. Check out DjangoCon's Slack channel for attendees, where you can introduce yourself, network, and even coordinate to ride share.
We hope to see you there!
*In the event of a tie, the winner will be selected from a random drawing from the names of those with the lowest score. Caktus employees can play, but are not eligible for prizes.