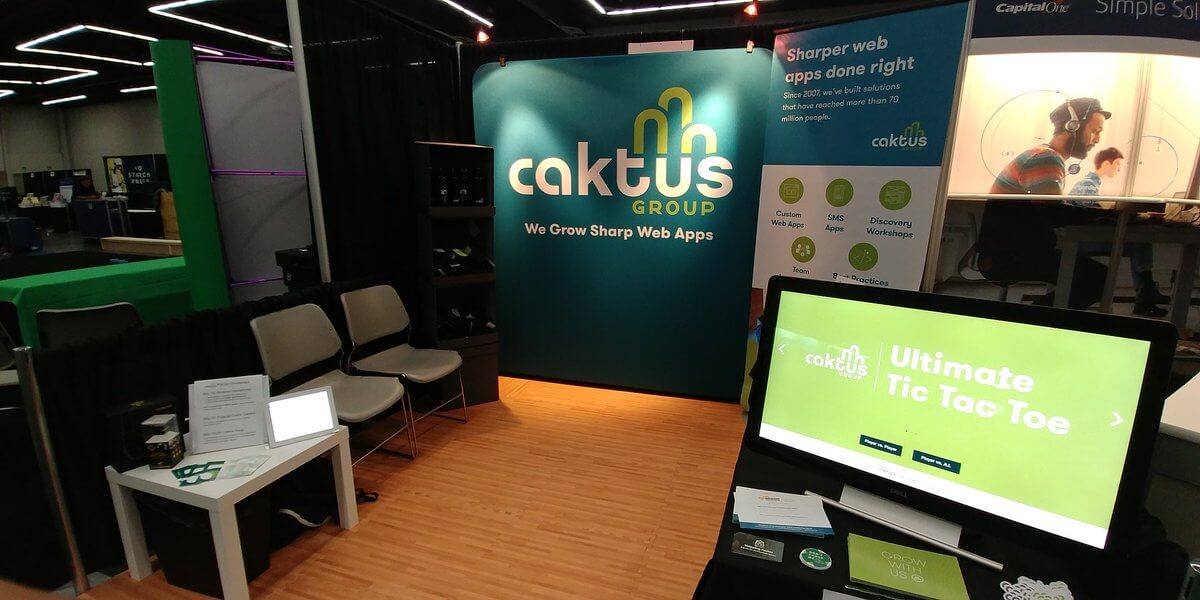 We're one month away from PyCon 2018 and are looking forward to this year's event in Cleveland, OH. Caktus is proud to sponsor once again and will be in attendance with a booth.
Caktus Booth
Building and renewing contacts in the Python community is one of our favorite parts of participating in PyCon. Stop by our booth May 10-12 to talk about Python and your next custom web development project, plus swag, games, and giveaways.
We have two Raspberry Pi 3 kits to give away to lucky winners. All you have to do to enter is take a quick survey at our booth and leave your email address so that we can contact you if you've won.
Some of you may remember our Ultimate Tic Tac Toe game from last year. Since then, our developers have been hard at work improving the AI and transferring it to a Raspberry Pi. We only had a couple of champions last year. Will you beat the game this year?
For those attending the PyLadies auction on Saturday, May 12, a gorgeous scarf will be up for grabs. Hand-made by local Durham weaver and fiber artist Elizabeth Chabot, this piece in Python colors will let you show off your love for the language in style.
Talks
One of the reasons our team loves PyCon is the opportunity to keep skills sharp and learn from the range of excellent talks. This year they're excited about:
Some of these will likely appear in our annual PyCon Must-See Talks series, so if you can't make it this year check back in June for the attendees' top picks.
Job Fair
Are you a sharp Django web developer searching for your next opportunity? Good news - we're hiring! View the spec and apply from our Careers page. We'll also have a table at the job fair, so come meet the hiring manager and learn more about what it's like to work at Caktus.
Don't be a stranger!
Come say hi at the booth, look for members of the Caktus team in our new hoodies, or set up a meeting in advance to schedule a dedicated time to meet.
Whether you're at PyCon or following along from home, we'll be tweeting from @CaktusGroup. Be sure to follow us for the latest updates from the event.
Hope to see you in May!