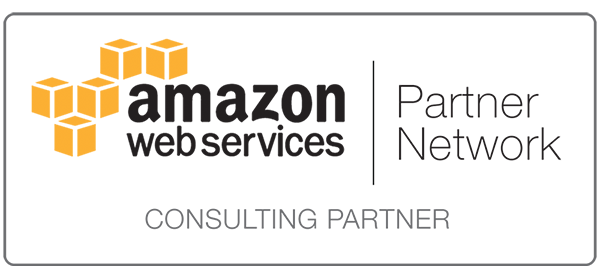 We're proud to announce that Caktus has become a certified Amazon Web Services (AWS) Consulting Partner in recognition of the depth and breadth of our AWS expertise. Since AWS became an option for fast, flexible, and low cost infrastructure, we've used it to build scalable web or cloud apps for our clients. We've used AWS services for computing, networking, storage, databases, security, application services and security for 10 clients over the last few years (and that's not including the projects we do for fun or as part of ShipIt Day projects).
In addition to our client experience, we have 7 individual AWS certifications amongst our staff. AWS Certification is industry-recognized and demonstrates a thorough, tested knowledge of Amazon Web Services.
We're looking forward to building more apps with AWS as our top pick for cloud computing services. Joining the Amazon Web Services Partner Network puts us in good company and grants us access to a special range of tools that we can put to work for our clients. To learn more about how we use AWS to deliver highly scalable apps, please contact us.
Or, check out a few of our top blog posts on working with AWS: