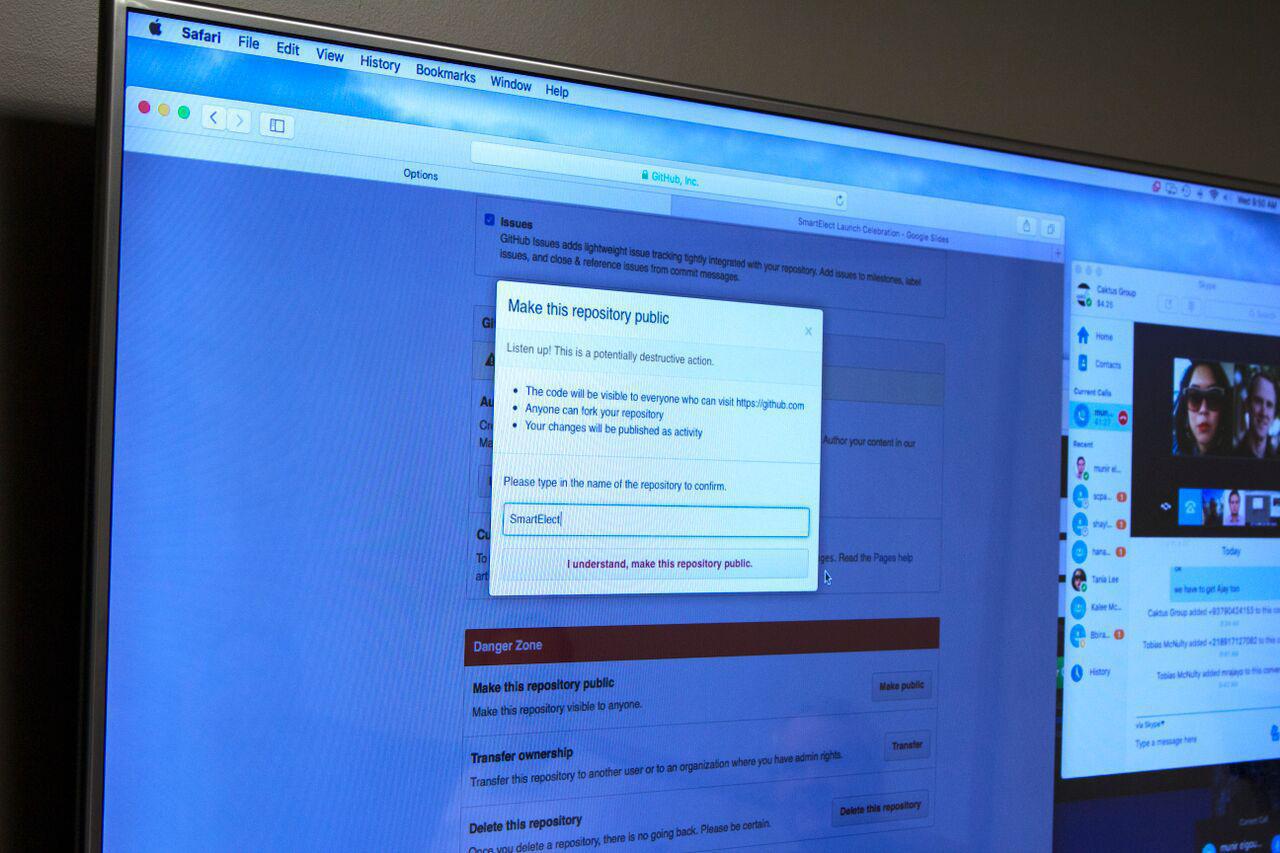 This year we had the pleasure of building a number of unique solutions for several organizations. In addition, we had the support of these clients to open source the tools we built. By open sourcing our work, we enable others to use, replicate, and even improve upon the tools we've created.
With the year coming to a close, we thought we would take a moment to reflect on the projects we've had the opportunity to open source this year.
On behalf of the IRC, Caktus developed significant upgrades to a previous iteration of the Commodity Tracking System (CTS). The fedex-style systemove enables IRC employees to reliably track the shipment of humanitarian aid to Syrian refugees across Jordan, Turkey, and Syria. To help handle increasing volume of shipments the IRC oversees, we created a cohesive web-based application that links information from an array of technologies to track and verify delivery of aid shipments. The enhanced application enables the IRC to quickly create and customize large shipments, generate custom barcodes for each shipment for scanning purposes, and pinpoint these shipments through a mobile data collection system. Finally, the system enables the IRC to easily report the delivery status of a donor's aid donations, thereby providing the accountability and transparency donors desire.
Service Info, International Rescue Committee (IRC)
In addition, we worked with the IRC on another web-based app called Service Info, which helps Syrian refugees in Lebanon to identify, locate, and utilize the various aid service available to them. Aid providers can self-register on the site to promote their various services and users of the site can search for these services on an easily navigable interface. More importantly, the platform provides a space for users to comment on and rate these services, the hope being that such feedback will, in turn, improve the quality of service. In addition, Service Info will continue to offer a localized network of vetted, rated and reliable service organizations even after larger non-governmental organizations like the IRC may have to move their operations elsewhere.
Smart Elect, Libya's High National Elections Commission (HNEC)
After building an SMS voter registration app—the first of its kind—that enabled 1.5 million Libyans to register to vote across two national elections, we had the privilege of further working with the Libyan High National Elections Commission (HNEC) and the United Nations Support Mission to Libya to open source the SmartElect platform. The tools in this elections management platform range from SMS voter registration, to bulk alerts to voters, and call center support software.
Caktus' Ultimate Tic Tac Toe game started out as an internal ShipIt Day project built in AngularJS by developers Victor Rocha and Calvin Spealman with initial design help from Wray Bowling. Several iterations later it is a fully fledged game with design by Trevor Ray, AI components by Jeff Bradberry that have received recognition from Hacker News, and challenging gameplay that captivated visitors with an interactive touch screen at our booth at both PyCon and DjangoCon.
Inspired by the Django Software Foundation's fellowship as well as the Two Day Manifesto, we launched our own Open Source Fellowship this year. As part of that program, Ben Phillips worked on significant improvements and upgrades to the code for Caktus built django-treenav, an extensible, hierarchical, and pluggable navigation system for Django sites as well as django-scribbler an application for editing and managing snippets of text and HTML on the front-end through custom template tags.
We are thrilled to have had the opportunity to work on such a wide range of projects this year, and even more so to have been able to open source the code for some of our work, especially those projects in the international development sector. We're truly excited to see what 2016 will bring, and to continue our efforts to support and extend the influence and potential of open source tech solutions.