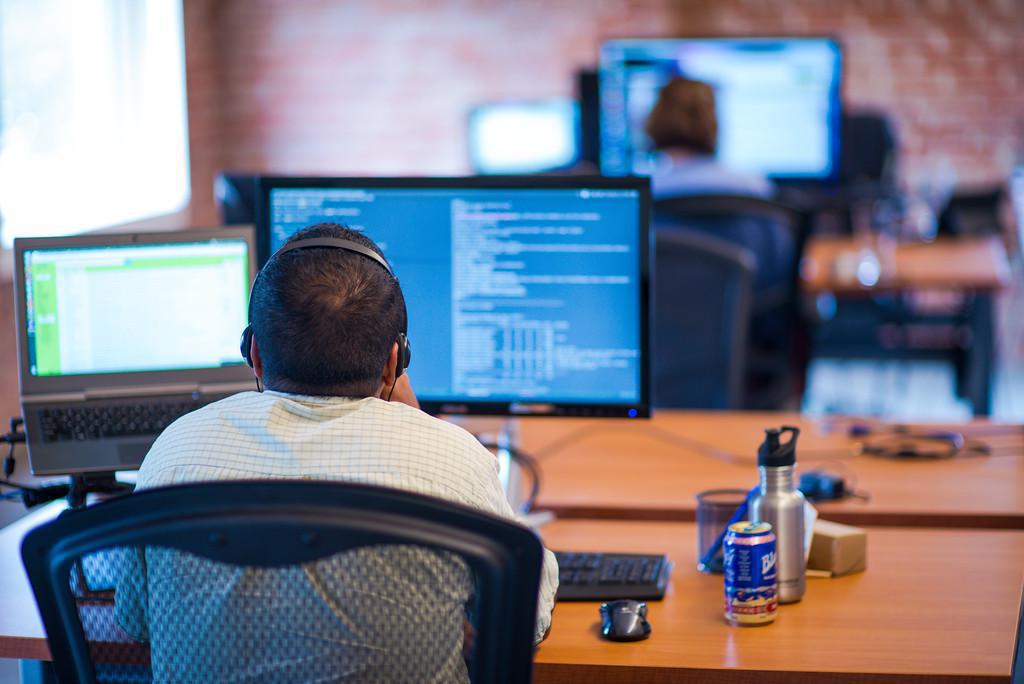 I'm delighted to write that last Friday, we announced we'll be trying our first "ShipIt Day" at Caktus in October. ShipIt Days, also known as FedEx Days, provide a time for the team to set aside what occupies us most days—building fantastic web applications using Python and Django for our wonderful clients—and pick up something new or scratch an itch that's been bugging us for awhile. We got the idea from the book Drive by Daniel Pink, and it was also suggested independently by a number of team members.
Much of the reasoning and purpose behind our decision to try out a ShipIt day can be found in the guidelines we put together describing the event. So, without further ado, here's a copy of our ShipIt Day Guidelines as of September 28, 2012. Parts of the Guidelines have been shamelessly adapted from Atlassian's ShipIt Day FAQ and Six Feet Up's post on the outcome of one of their FedEx days. We'll be posting further updates again after our first day's completion and will almost certainly evolve this policy as we go. Thanks, and let us know your thoughts!
Purpose
Caktus needs to innovate. We need to devote resources to research, learning, and creative outreach. We need to try new things. If we don't, our skills will grow stale and that's not good for us nor our clients. At the same time, we have client projects with set development schedules, and client satisfaction is very important. We need to balance our creative outreach with client expectations.
We want to create a work environment to foster creativity and scratch itches. To play with new technologies and to build projects together. To learn and to have fun. Our hope is that ShipIt days will provide ample slack time that is free of direction to spend on building new apps, fixing bugs, improving internal processes, and contributing back to our communities.
How It Works
To kick things off, we'll be trying out this new idea with one "beta" ShipIt day. It'll work like this: On the Wednesday before the ShipIt day, we'll have a brown bag lunch where folks are encouraged to get together, talk about what they'd like to work on, and begin forming teams for the following day. On Thursday at 3pm, we'll stop all client work, talk briefly as a large group once more about what we plan to work on, and then break off into teams (or individually) to begin working. At 6pm, Caktus will provide a catered dinner for anyone who'd like to stay. We'll pick up again on Friday morning, and Caktus will also provide lunch that day. Later on Friday afternoon, around 3pm, we'll begin wrapping up our projects and put together short 5-minute lightning talks to share with the team. At 4pm, we'll set aside an hour for presentations and wrap-up discussion with the team.
Expectations
Don't be afraid to fail. Maybe it's a lot harder than you thought. Maybe it's just a silly idea. The value of learning from failures and moving on is enormous. Innovation is encouraged and 'trying' is as much a cause to celebrate as 'succeeding'.
Individual and Groups. We want to make Caktus better and we encourage your experimentation in any form. We have healthy respect for individual experimentation as well as collective team projects. Innovations and improvements can come from anyone at anytime--they aren't delivered from release schedules and master plans.
Build something. Don't get caught up coming up with the best idea ever. All ideas, small and large, are beneficial to you and the team. Maybe squashing bugs will be helpful. Maybe it's adding REST API to a project. Feel free to help another team member and build something together!
New Projects. To help encourage new ideas and keep everyone out of ruts, we encourage switching tasks and projects. Tired of a particular feature? Try tackling a new feature on the same project!
Source Code Sharing. For new projects, you're asked to create them under the Caktus GitHub repository. Not an owner yet? You should be! Ask another developer to add you to the organization. Whether you create them as private repositories (for your next great SaaS idea) or as reusable open source applications is up to you.
Open Source Projects. We want to be good citizens. ShipIt days can include work on Open Source projects, but preferably where there is a beneficial link back to Caktus.
Sharing and Presenting. We love that you're excited about your idea. We want everyone to be excited too. The end-of-day lightning talks are an opportunity for you to step back and look and your project at a high level, to learn and to share knowledge amongst the team.