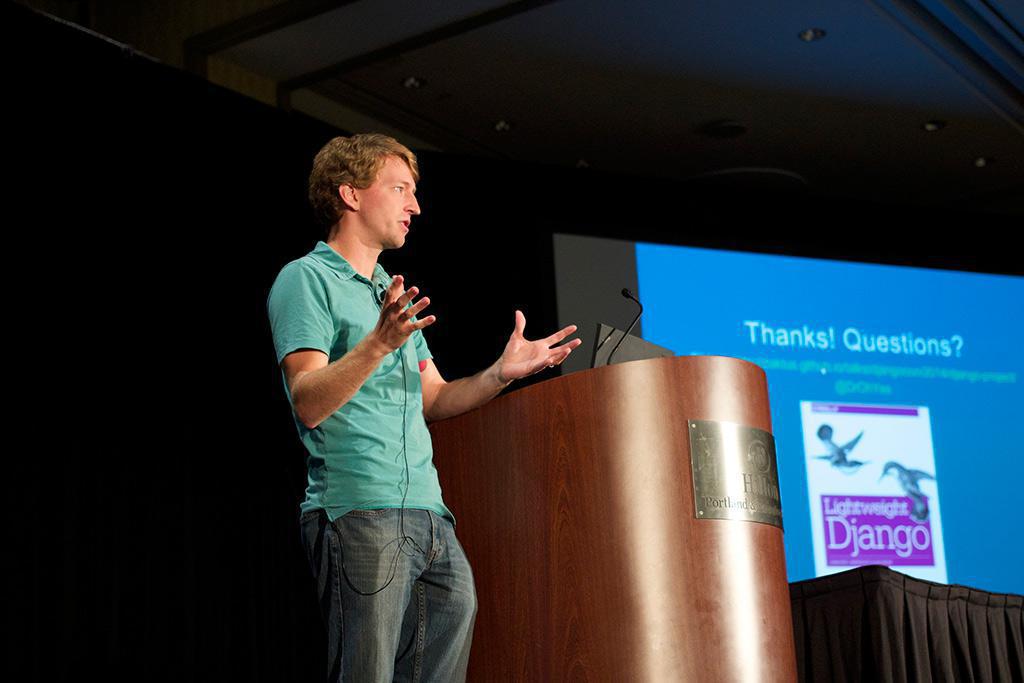 For PyCon 2014, we've been working for the past few months on Duckling, an app to make it easier to find and join casual group outings. Our favorite part of PyCon is meeting up with fellow Pythonistas, but without someone rounding everyone up and sorting the logistics, we've found it difficult to figure who's going where and when. Our answer to this age-old conference conundrum is Duckling! 
Duckling, made for conferences, lets you find, join, and create outings to local restaurants, bars, or other entertainment venues. You can see who's going, when, and where they're meeting up to leave. It's hooked up to Yelp, so you can look at reviews before heading out. And of course, it is written in Django too! 
Lots of options to keep up to date on all outings at PyCon: follow @ducklingquacks, find our Duckling sign in the lobby, or come visit our booth, #700, to see a map that shows where everyone is headed. Also, our booth will have a giant duck. Why? Because look how happy it makes people!