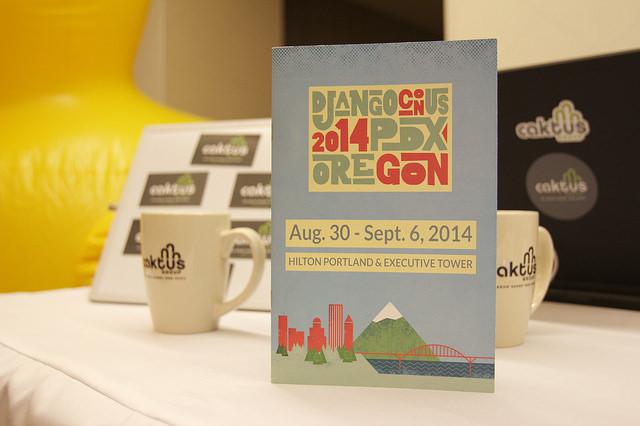 Caktus had a great time at DjangoCon in Portland this year! We met up with old friends and new. The following staff gave talks (we'll update this post with videos as soon as they're available):
We helped design the website, so it was gratifying seeing the hard work of our design team displayed on the program ad and various points throughout the conference.
For fellow attendees, you probably noticed our giant inflatable duck, who came out in support of Duckling, our conference outings app. He told us he had a good time too.
Here's some pictures of our team at DjangoCon:
Update with Caktus DjangoCon talk video links Anatomy of a Django Project REST: It's Not Just for Servers * What is the Django Admin Good For?