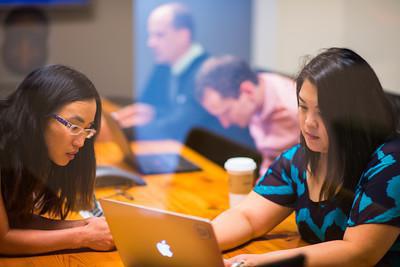 Earlier this year Caktus had the honor of working with Sonnet Media and PBS' Independent Lens on the documentary, Half the Sky: Turning Oppression into Opportunity for Women Worldwide. Originally a best-selling book by Nicholas Kristof and Sheryl WuDunn, the book adapted into a two part documentary series. The documentary gives a voice to oppressed women around the world and brings a greater awareness to their struggles to the rest of the globe. Half the Sky also highlights a few of the amazing women who are directly making a change in their countries by community organizing and advocating for women's rights through non-governmental organizations.
Caktus enjoyed developing the Half the Sky website since it allowed us to build a dynamic user experience by integrating interactive maps and video streaming into the site. We also really enjoyed working on the site because of the important work that the Half the Sky documentary is trying to achieve. As a company, Caktus tries to actively seek out projects that do good in and was founded with that goal in mind. We are very honored and proud to be able to work on the project.
Half the Sky is currently streaming on the site that we built. The website also has a lot of information regarding how to become involved and supplemental information regarding the subject matter in the documentary.