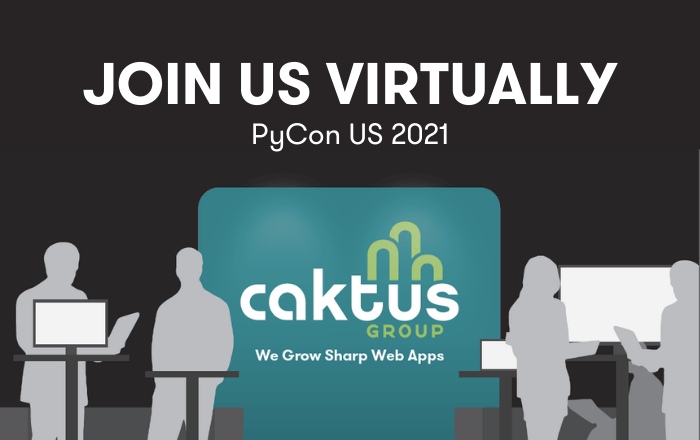 PyCon US 2021 will be completely virtual this year. For the first time ever you'll be able to enjoy this popular event from the comfort of your favorite armchair!
Last year's event included an online portion, but PyCon US 2021 promises to be more interactive than ever. As a long-standing supporter of PyCon and the greater Python community, Caktus is excited about continuing to sponsor this flagship event!
PyCon US takes place from May 12 - 18. Registration is still open, but don't wait. Register now to attend this year's main event for Python users.
Connect with Caktus
Even though we can't meet in-person, there are still ways to connect with us and even grab some Caktus swag!
Watch our social media posts for info about how to win a Caktus prize pack, because half the fun of attending a conference is getting the awesome goodies! #CaktusGiveaway

Before and during the conference, reach out to us to ask questions and explore our job opportunities or services! Tweet with #PyConUS and tag @CaktusGroup or send us a direct message. You can also reach us on Facebook and LinkedIn.
PyCon Virtual Job Fair
If you're looking to join a smart team that takes pride in doing things the right way and making a social impact, we'd love to meet you! Join us Sunday, May 16, from 1:00 - 3:00 pm EST at the virtual Job Fair.
We have current openings for full-time and contract developers as well as a project manager. Check out our careers page for more information. If you're interested in working with Caktus, but don't see a job that's a good fit right now, submit your info to stay in the loop on future openings.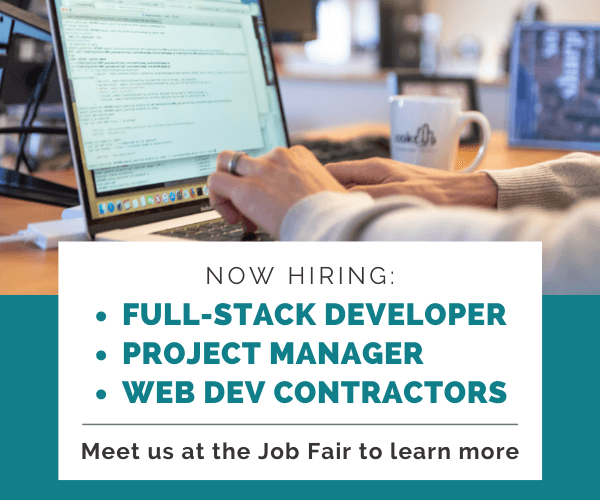 Talks and Events Not to Miss!
PyCon US 2021 has an engaging line-up of speakers who will present on a variety of topics. You can access the full schedule to learn more.
PyLadies Auction
The PyLadies are a group of talented and aspiring women developers with diverse backgrounds from around the world who love Python. This year the PyLadies will hold their auction virtually. This will be a fun and entertaining event to support the PyLadies community.
They will hold a kick-off event to explain the process and give you a chance to see the items up for bid. You can learn more about the PyLadies Auction by visiting their page.
Shout Out!
We would like to extend our gratitude and express our appreciation to the innovative minds behind PyCon US 2021. Although we are not gathering in person this year, we are impressed with the amount of work the organizers have put forth to make this event happen.
"I'm very impressed with how much work has been going on behind the scenes to make PyCon US 2021 a reality. For example, the new sponsorship program is extremely comprehensive, and I applaud the organizers for all their forethought," says Caktus Marketing Director Elizabeth Michalka. "We're excited to participate and support not only PyCon but also the Python Software Foundation and the greater Python community!"
We thank the organizers for all of their hard work to overcome current restraints, keep everyone safe and still put on a valuable, informative event.
The Countdown is On!
We hope to connect with you during PyCon US 2021 and look forward to this fantastic, immersive learning experience. Be sure to join the conversation by following @CaktusGroup on Twitter.