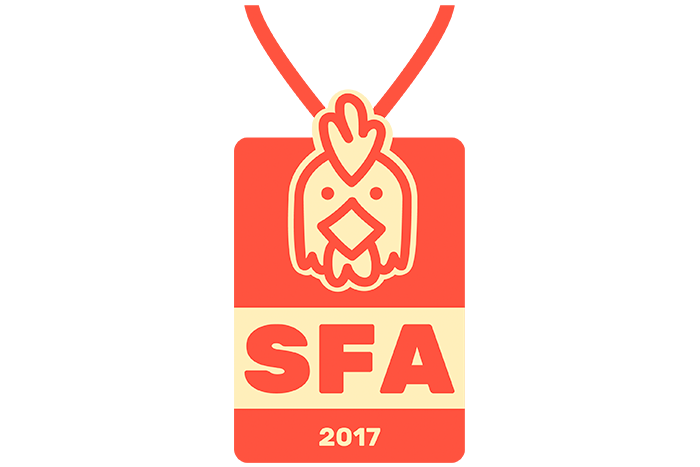 I attended the Southern Fried Agile conference in November 2017, where I heard some excellent talks and connected with local Agilists in Charlotte, NC. Southern Fried Agile is the sister conference of TriAgile, which I also attended this year.
The keynote address by Rich Sheridan, CEO of Menlo Innovations and author of Joy, Inc., set the tone for the day. He inspired the audience by describing the Agile culture and mindset of his company. I took away some innovative ideas from this talk, including: rigorous pair programming that rotates partners every week; demos where the customer uses the software that was built while the team observes and gathers feedback; a culture of minimal meetings that makes use of the open space for constant communication, effectively reducing the need for meetings; and stakeholder prioritization techniques that make use of physical size of pieces of paper to represent level of effort. The picture he painted of the company culture was both memorable and aspirational, and I hope to see more of these examples in the future of Agile.
The most interesting talk I heard was by Sally Elatta, president of Agile Transformation Inc., on "Scaling Agile Metrics and Measuring What Matters." Her presentation emphasized that agility starts at the top of an organization. An Agile transformation that is dictated rather than demonstrated will suffocate teams. A healthier culture is produced when company leadership sets the example and participates in agility. This resonated with me and helped me understand how Agile concepts and techniques can be applied outside of development teams. The talk focused on a system of metrics for Agile measurement at the team, program, and business levels, which I look forward to trying!
Another enlightening talk was "Overcoming Resistance - How to Engage Developers in Agile Adoption" by David Frink from Ipreo. He outlined reasons that developers may not feel engaged with Agile, as well as signs of non-engagement. Using the elephant and rider metaphor (where the elephant represents a person's emotions, passion, fear and the rider represents logic, analysis, planning), the talk provided ways to motivate both the elephant and the rider. He also explained why it's essential to address the two together. Some methods are:
Putting the developers in touch with their users with tools like usability studies, to build a sense of empathy
Giving them goals and challenges instead of predetermined solutions, so they can use their creativity to produce the best solutions
Protecting their focused time to let them maximize flow (time "in the zone")
Uncovering resistance with techniques like Fist of Five
Giving positive feedback to reinforce and build upon Agile behaviors
I also heard Rob English from CapitalOne talk about "Leading a Scrum Master Evolution," making a strong case for Scrum Masters to move in a more technical direction and build more domain knowledge; "Gain Organizational Efficiencies with Kanban" by Yvonne Kish, outlining the benefits of Kanban throughout multiple areas of an organization (delivery, portfolio, and business levels); "Minimum Viable Process" by Nick Smith from Fidelity, describing his team's Scrum culture; and finally "Motley Crews: Lives & Deaths of Cinematic Teams" by James Collins from Wells Fargo, featuring movie clips about teams and their evolution.
The larger themes from this year's conference were a renewed emphasis on building and supporting autonomous teams, minimizing process to be as lightweight as possible, and a focus on using empirical data to inspect and adapt at multiple levels. Events like this help bring me back to the spirit of Agile when I get too bogged down in the day-to-day. They are also an excellent way to network and hear new ideas! The conference delivered high value for an affordable registration fee and I would recommend it to anyone working in development in or around North Carolina.