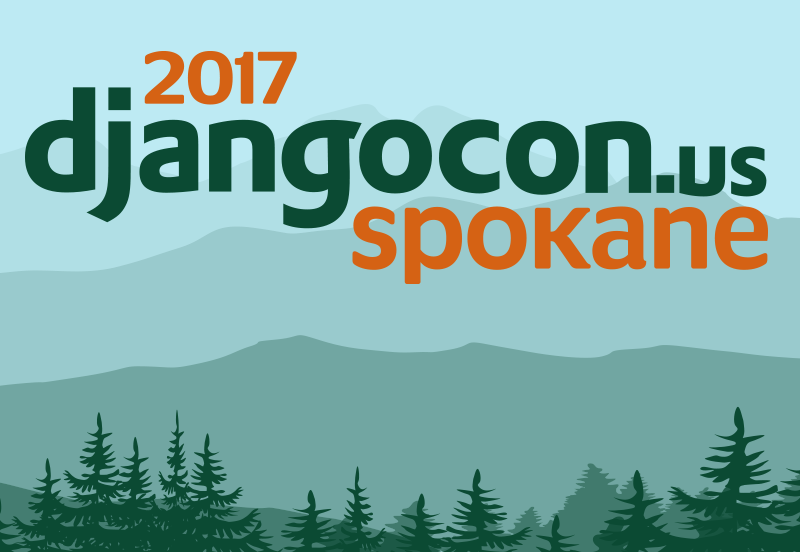 In less than a month we'll be heading out to Spokane, WA for DjangoCon 2017. We're proud to be attending as sponsors for the eighth year, and look forward to greeting everyone at our booth. On August 16th, we'll be raffling off a GoPro Session action camera, so be sure to stop by and enter. We'll also have our comfy new t-shirts and some limited-edition Caktus 10th Anniversary water bottles to give away. They went fast at PyCon, so don't wait to get yours.
As part of our commitment to sharing quality Django content with the community, we'll also be offering a survey at the booth to find out what you, our audience, are interested in seeing more of. We hope you'll help us out! If you can't make it to DjangoCon but still want to participate, you can take the survey on Ona.
Speakers
One of our very own developers will be speaking at DjangoCon this year! We're excited that Charlotte Mays was selected to speak about writing APIs for almost anything, in which she'll cover the power and flexibility of Django Rest Framework.
Congratulations to Charlotte! We hope you'll all go have a listen on Monday, August 14th at 5:30pm.
Talks
In addition to Charlotte's talk, Caktus developers have quite the list of what they're excited to see, including:
See you there!
Working on a Django web or SMS project and looking for help? We'd love to see if we can help with team augmentation, a discovery workshop, or start-to-finish custom development. Contact us to set up a dedicated time to talk.