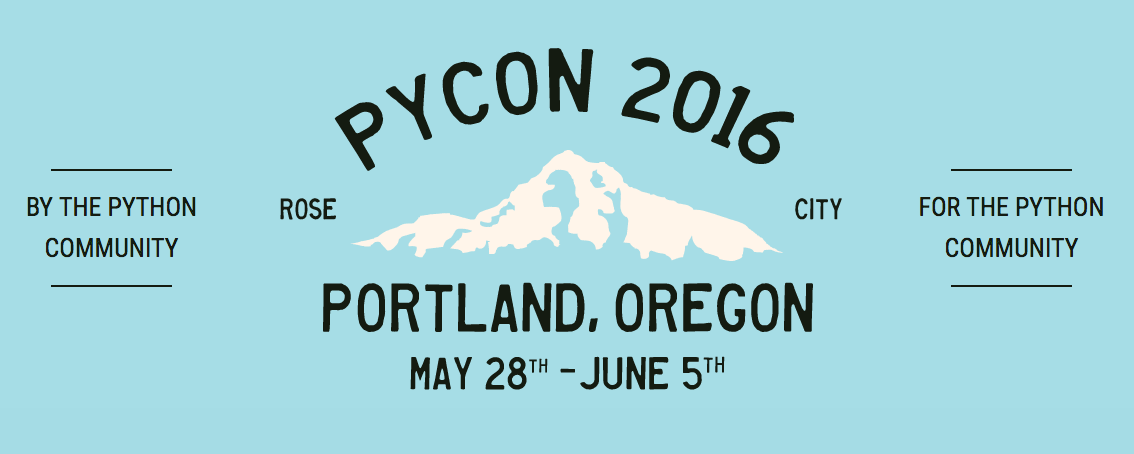 As Django developers, we always look forward to PyCon. This year, working with the Python Software Foundation on the design for PyCon 2016's site kindled our enthusiasm early. Our team is so excited for all the fun to begin. With an array of fantastic events, speakers, and workshops, we thought we would highlight all the events we'll be participating in. Come find us!
Sunday, May 29th
Python Education Summit: Outside the Pipeline: Expanding Early Access to Coding as a Career Choice (3:10 pm)
Rebecca Conley will be speaking about how to increase diversity in tech by expanding early access to coding education.
Sponsor Workshop: Leveraging Text Messaging in 2016 with RapidPro (3:30 pm)
Attend Erin Mullaney and Rebecca Muraya's workshop on building SMS surveys. The workshop will include an overview of up-to-date case studies involving the use of SMS for surveys, crises, elections, and data tracking. Erin and Rebecca will also cover RapidPro, UNICEF's open source SMS mobile messaging platform. In addition to basic functionality, they will demonstrate how to extend RapidPro's core functionality through use of the API and how to manage SMS security.
Monday, May 30th - Tuesday, May 31st
Trade Show (8:00 am - 5:00 pm)
Don't forget to stop by our trade show booth where you can take our 5-question project health quiz and chat about results with our experts. You can also sign up for one of our limited time slots to discuss upcoming projects.
Our booth, double in size this year, will also feature a live RapidPro survey about PyCon attendees. We'll also have some sweet swag, like PyCon 2016 temporary tattoos, Django-themed t-shirts, and more. Plus, you can enter to win an authentic BB8 Sphero!
Mon, May 30th - Wednesday, June 1st
Open Spaces
We're planning on hosting a few Open Spaces discussions. Times TBD. Be sure to look for our discussion topics on the Open Spaces board!
Scrum at Caktus
RapidPro Flow Editor overview
Using the Django project template
Open data policing and getting involved in civic tech
RapidPro deployment and usage
AWS deployment using Python
Python in civic tech and Code for America projects
Building APIs
Teaching community-centered Python classes
Python meetup groups - supporting PyLadies and Girl Develop It
Tuesday, May 31st
Charity Fun Run (6:00 am)
Mark Lavin will be running in the annual 5k charity fun run. This year's funds will be donated to Big Brothers Big Sisters Columbia Northwest.
PyLadies Auction (6:30 pm)
There are always fun and fantastic items up for bid during the PyLadies benefit auction. This year, Caktus is contributing a framed piece showcasing early concept sketches of the PyCon 2016 website.
Wednesday, June 1st
Job Fair (10:00 am - 1:00 pm)
Find out how you can grow with us! Stop by our booth at the Job Fair for information on our open positions. We're currently looking for sharp Django web developers to fill full-time and contractor positions.