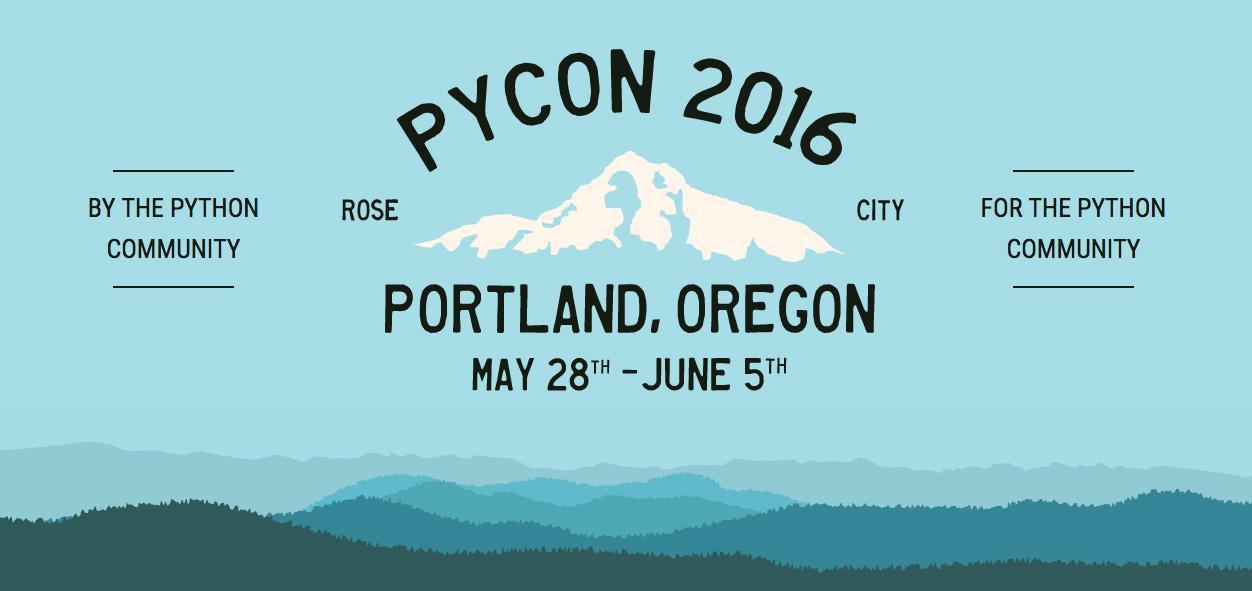 Having helped to design an award-winning event site for last year's PyCon in Montreal, we are thrilled to collaborate again with the Python Software Foundation (PSF) on this year's site for PyCon 2016.
PyCon 2016 will be held in Portland, OR and PSF knew they wanted to convey the distinctive mood and look of that city with the 2016 website. Working collaboritively with PSF, Designer Trevor Ray drew on everything from the unique architecture of the city's craftsman-style bungalow houses and the surrounding mountainous landscape to the cool color scheme of the Pacific-Northwest region. The team developed a site that leads the user on a journey. As he or she scrolls, the user is brought further into the city, from the low, rolling, misty, forest-topped mountains on the outskirts, into the very heart of its neighborhoods.
Trevor also redesigned the PyCon logo for 2016, giving it a peaked shape, hand-lettered typography (a reference to the thriving craft community of Portland), and a classic, balanced layout. Ultimately, our team and PSF worked together to achieve a site that we hope is welcoming and functional.
We're excited for this year's PyCon, and we hope the site excites attendees as well. Only 249 days till PyCon!