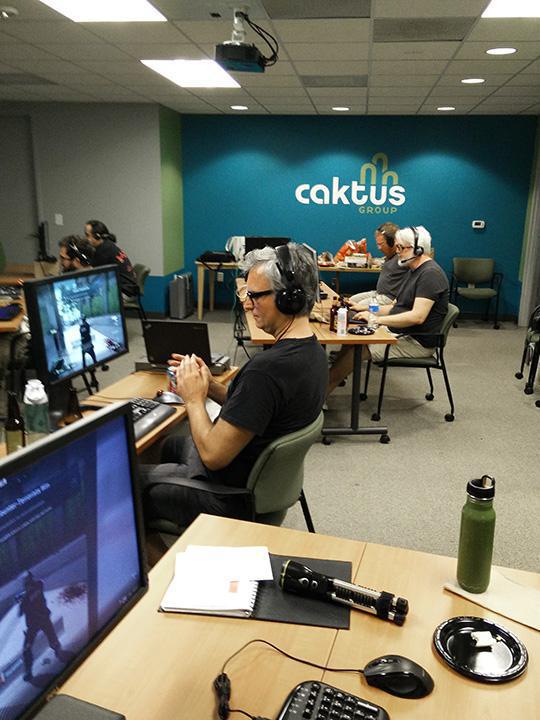 This past weekend, our wonderful Technology Support Specialist Scott Morningstar hosted a Local Area Network (LAN) party at Caktus HQ. Held twice a year since 2008, the event allows geeks, gamers, and retro technology lovers to relive the nostalgia of multiplayer gaming in the early days of dial-up internet. In other words, everyone brings their own computer, and uses the LAN to play online games in the company of others. These parties are a lot of fun and add a more personal social element to the online gaming community.
This year, participants played Terraria, an action game with creative world-building elements, Artemis, a spaceship bridge simulator game, and Counter Strike: Global Offensive, a team-based modern warfare game. Not only was it wonderful to see our space filled with enthusiastic gamers, but it was doubly exciting that participants joined gameplay remotely from LAN party events in Boston, Massachusetts, Farmville, Virginia, and Minneapolis, Minnesota.
We love being able to support and host such a wide variety of technology-related events in our community meeting space! For information on other functions held in our downtown Durham headquarters, or in our Astro Code School space, be sure to check out the Events page on our website.