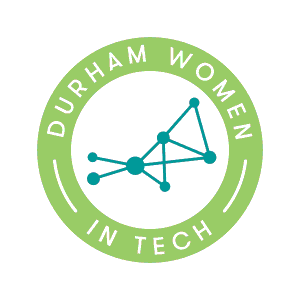 This past Tuesday we held our very first gathering for the new Durham Women in Tech (D-WiT) Meetup group. There was a huge turnout and a lot of enthusiasm for the community we're seeking to support and build. It was particularly wonderful to see our recently opened Astro Code School space full of people.
We began with a short mingling period. I loved hearing everyone's stories as to why they had come. I met a wide variety of women involved or interested in tech, from students just learning to code and looking for more support in that arena, to professionals with long careers hoping to learn effective methods for shaping a more inclusive culture within the tech industry.
Hao delivered a short presentation on the evening's topic: imposter syndrome, or the feeling that you've flown in under the radar and are about to be found out. The feelings of incompetency and anxiety it evokes can be triggered by doing something new, a tendency towards perfectionism, or being different from those around you. For women—and especially for women of color—being different is often a de facto situation in a male-dominated field.
More important than the discussion of what imposter syndrome is, was the discussion of how to combat it. Attendees split into four groups to offer their own personal experiences with imposter syndrome as well as the tools and methods they've developed for resisting it. It was such a rewarding experience to walk away with viable solutions and methods for learning to internalize one's achievements.
Our next meeting will be in July, and I don't think I'm alone in my excitement to meet again with this new circle of support within the local tech community.