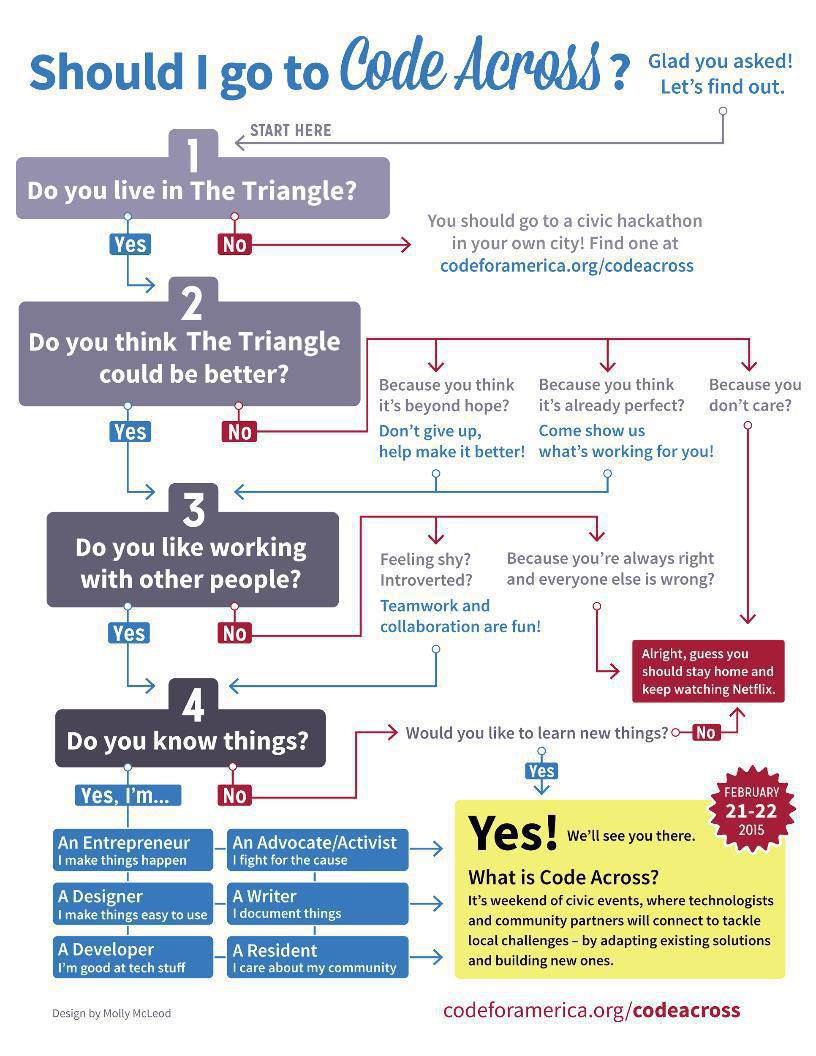 International Open Data Day is this weekend, February 21st and 22nd. As part of the festivities, Code for America is hosting its 4th annual CodeAcross. The event aims to unite developers across the country for a day of civic coding, creating tools that make government services simple, effective, easy to use. Put simply, "the goal of CodeAcross is to activate the Code for America network and inspire residents everywhere to get actively involved in their community."
Technology Tank is hosting CodeAcross as part of Triangle Open Data Day, a chance for people living in the Triangle to come together to learn about open data and hacking for civic good. This year will involve a civic hackathon with something for everyone, from novice to expert coders alike.
Not only is Caktus an official bronze sponsor of this year's Triangle Open Data Day, but CTO Colin Copeland is also the founder and co-captain of Code for Durham, the Durham chapter of Code for America.
Not sure whether you should attend? Don't worry, Code for America has provided a helpful flowchart to help you decide. We'll hope to see you there!