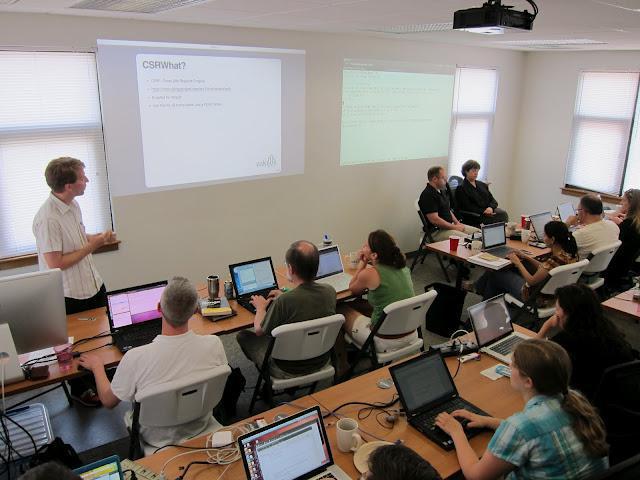 Caktus is proud to announce that we are now offering Django training services. This new service includes both off and on-site training for you and your team to become a Djangonaut.
We kicked off this new service by hosting a Django Bootcamp at the Caktus office. It was a wonderful experience and our trainees came out of the bootcamp with the confidence and knowledge to move forward with their own Django projects. Here is what one of them had to say:
[I] think the most impressive part was the economy of what was presented. The whole thing was about 280 slides in 12 hours. Essentializing as expansive a topic as Django into 12 hours is a huge accomplishment.
We are looking forward to hosting more of these events in the future, as well as promoting our on-site training service.
If you are interested in learning more about this new service, you can check out more information at our training services page or contact solutions@caktusgroup.com to get started.