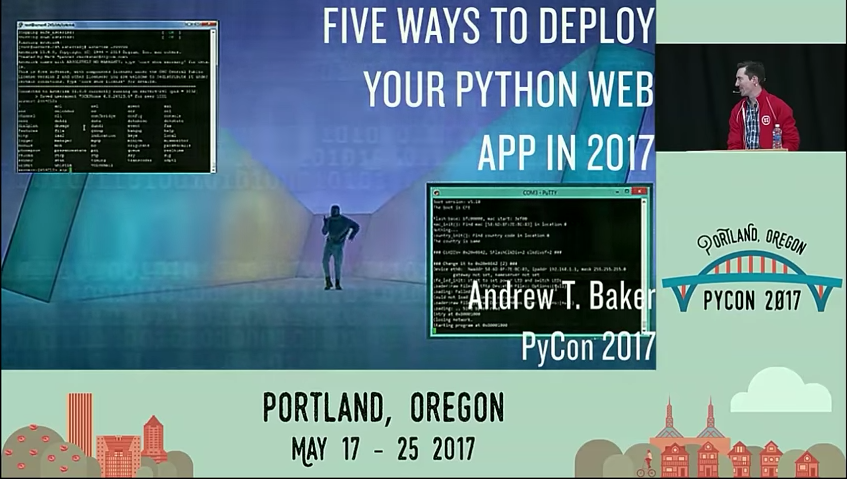 Part four of six in the 2017 edition of our annual PyCon Must-See Series, highlighting the talks our staff especially loved at PyCon. While there were many great talks, this is our team's shortlist.
I went into Andrew T Baker's talk on deploying Python applications with some excitement about learning some new deployment methods. I had no idea that Andrew was going to deploy a simple "Hello World" app live, in 5 different ways!
I am planning to rewatch Andrew's talk and follow along on my machine. I'm excited to see what I can do.