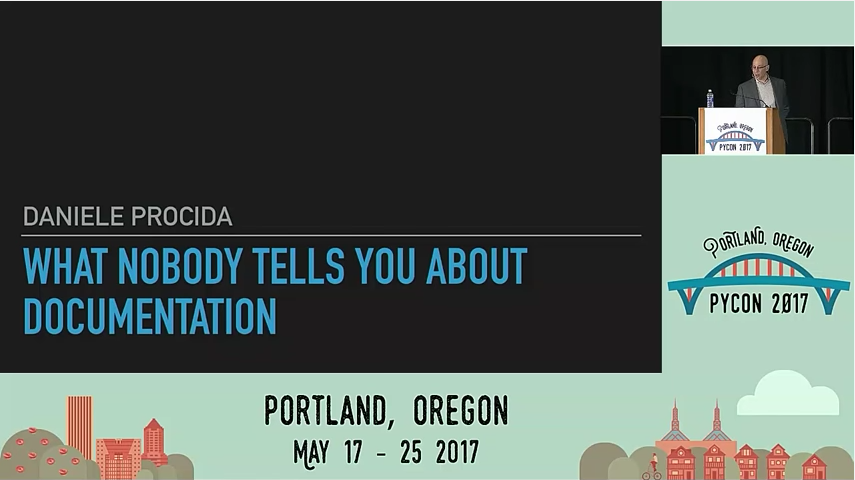 Part three of six in the 2017 edition of our annual PyCon Must-See Series, highlighting the talks our staff especially loved at PyCon. While there were many great talks, this is our team's shortlist.
A talk that stuck out in my mind from PyCon 2017 was Daniele Procida's "How documentation works, and how to make it work for your project". In his presentation, he walks through four types of documentation: "Tutorials", "How-To Guides", "Reference Guides", and "Discussions", giving examples of each, as well as the reasons why each one is valuable to a project.
We value good documentation at Caktus and try to make our projects easily understandable for both technical and non-technical people, so it is always interesting to hear others' thoughts on the topic. I found Daniele's presentation clear in terms of why each of the four types of documentation is valuable, and actionable in terms of how to structure documentation within projects.