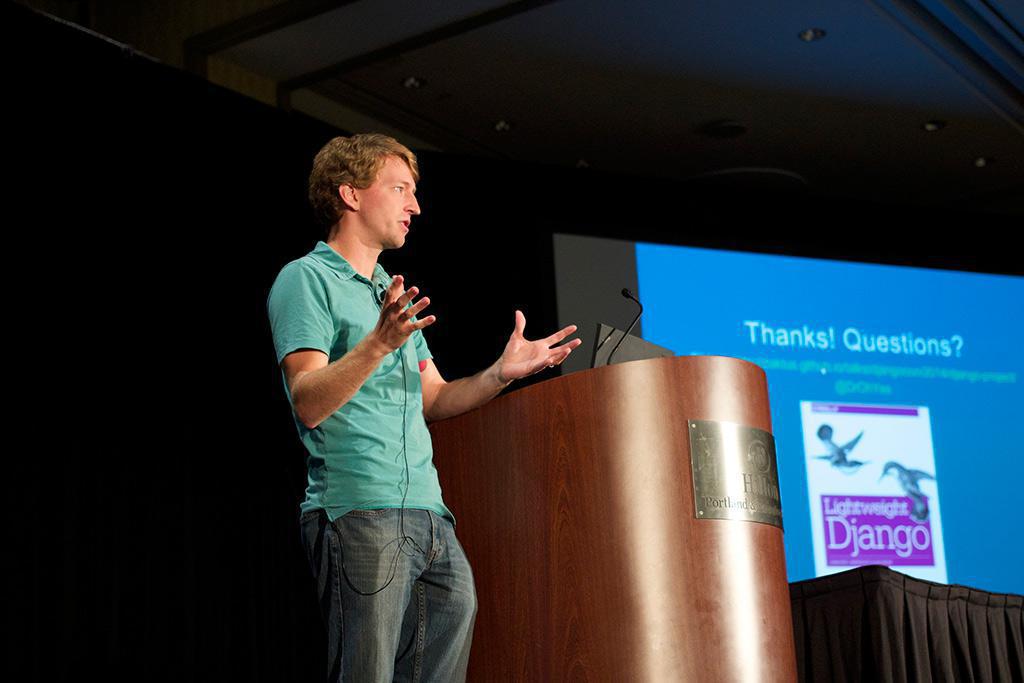 Caktus is happy to be involved in this year's DjangoCon hosted in Chicago.  We are pumped about the great lineup of speakers and can't wait to see some of our old friends as well as meet some new folks. Beyond going to see the wonderful talks, Caktus is participating as a sponsor and Tobias McNulty will be speaking on scaling Django web apps. Come stop by our booth or see Tobias' talk to connect with us.
Tobias' talk "Scaling Your Write-Heavy Django App: A Case Study" will delve into some Django related scaling challenges we encountered while developing a write-heavy web app that would be deployed to millions of students and parents in the Chicago public school system. Through the lens of these specific problems he will show widely applicable solutions to forecasting web app loads, scaling, and automating the configuration so that it is completely repeatable.
We are proud to support the Django community through our sponsorship and involvement in DjangoCon. We're all looking forward to the event and hope to see some of you there!