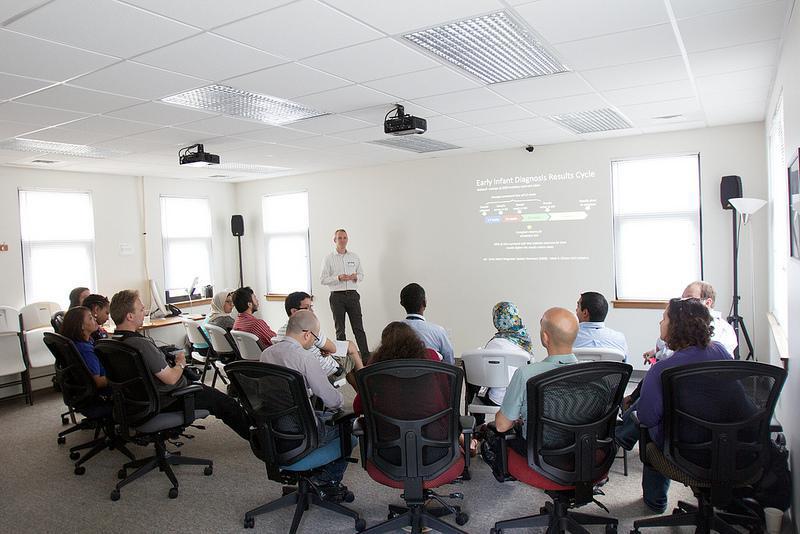 As part of the Fulbright Enrichment From Lab to Market seminar, Caktus hosted 16 Fulbright students from around the world on Wednesday, May 29th. The participants were engineering and science students with an interest in Public Health and Mobile Health innovation.
We showed the students an array of Mobile Health projects that we have worked on and talked in depth about our work using RapidSMS on Project Mwana. The students were eager to learn about how we partnered with global non-profits to provide software development services for projects that continue to make a difference in every day health care in rural communities in Malawi and Zambia. These projects provide practical solutions by using the communication device most accessible to rural health workers, namely cell phones, to relay health information via SMS messages and test results to a centralized lab and health record database.
On Friday, May 31st, Caktus Group Co-Founder Tobias McNulty along with Ronda Closner of First Flight Venture Center and Chris Mumford of Joe Startup will evaluate business concepts developed by the students during a business plan competition. The evaluation panel was chosen for their science and social entrepreneurship expertise. We're excited to hear the ideas incubated during the From Lab to Market seminar!