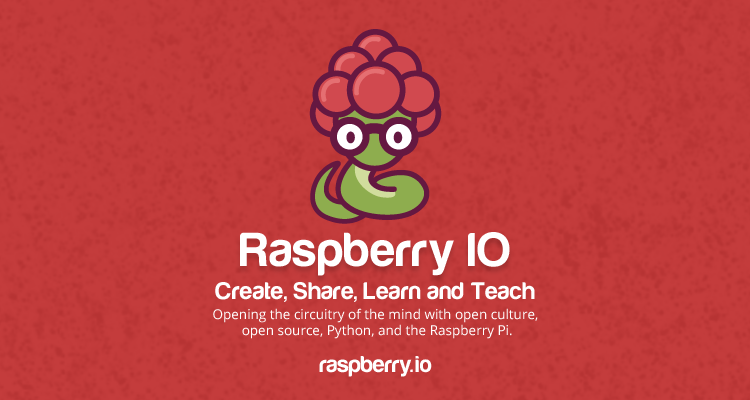 PyCon is one of our favorite conferences here at Caktus. We've been attending for the past 4 years now and it is amazing to see how much the community has grown. This year is especially special because Jesse Noller and the Python Software Foundation (PSF) came to us to help them build Raspberry IO. The site features work from the Python community and their adventures in using Raspberry Pi with Python.
One of our passions at Caktus is collaboration and education. The Raspberry IO application exemplifies just that. Developers share the steps of how they've created their projects and interact with other users by providing feedback and answering questions. The site features a Q&A, a wiki and also a community feed aggregator. Users who are extremely active on the site, contributing projects, answering questions will have their projects featured on the homepage.
We worked closely with the PSF to also create the logo and branding of the site. Our designer, Julia Elman, drew inspiration from the vintage video game era to create Razzy, the mascot for Raspberry IO.
This is Jesse Noller's last year as the chair of PyCon and we are sad to see him go. This application was his going away present to PyCon as a way to say thanks and allow others to share what they are doing with the Raspberry Pi. We can't wait to see what everyone builds with theirs and see it on the Raspberry IO site!