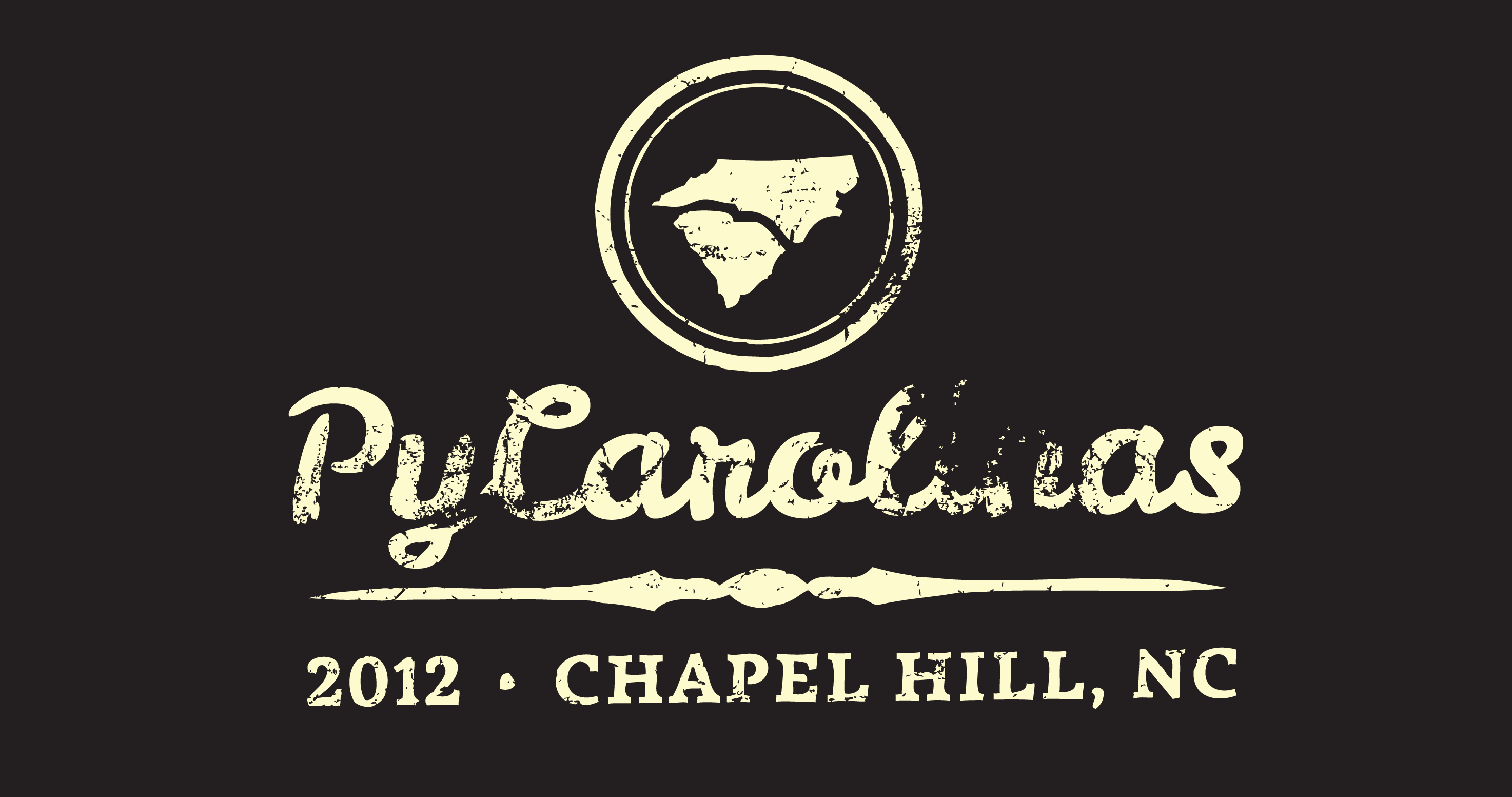 Having creative freedom is an important part of any good design job. From time to time, you'll get those projects where you are really confined in what you get to do. It's important to have those creative outlets available to you and to be able to work on projects where you have the freedom to create.
Caktus decided that a good resource for me to use my creative talents would be to help create the PyCarolinas' logo. It is the first local Python conference in the Carolinas and it was a great opportunity to help support the conference and community. The time that was spent developing the logo and branding were donated to the conference.
I worked with my co-worker Calvin Spealman, who is organizing PyCarolinas, to develop the logo. It was a great experience that allowed me to work with him in a new and creative way.
My idea for the logo was to convey the classic Southern charm of the Carolinas. I used a font type that resembles the thick, curvy face from traditional sign painting and a color scheme to resemble an old-timey feel.
To further emphasize the theme for the PyCarolinas' logo, we chose to create a distressed look for the t-shirts. Calvin and I met with the printers who showed us how to create this look and feel. We printed it out and literally stomped on it. It was then scanned, placed into Illustrator and traced to get a nice, clean vectors in order to print.
We hope that you enjoy it! The Caktus team is really looking forward to attending this inaugural conference and I am very happy to have been a part of this process.